NEWS
Howard Stern Slams Jimmy Fallon for Reaching Out to Jay Leno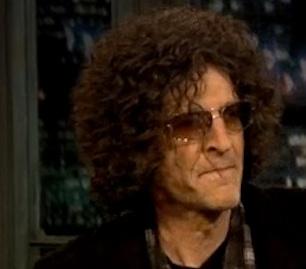 Before Jimmy Fallon teamed up with President Barack Obama recently to jam about higher education, a.k.a. "Slow Jam," the late night host reached out to some fellow hosts for advice as to how to interview him.
OK! NEWS: JON STEWART SLAMS PRESIDENT OBAMA FOR JIMMY FALLON APPEARANCE
In addition to reaching out to shock jock Howard Stern, Jimmy also reached out to Jay Leno — a move that left Howard pretty miffed.
Article continues below advertisement
Howard's first inclination was to ignore Jimmy's request. "I'm a narcissist," he explained. "I'm a competitive guy, I'm somewhat evil, and I go, 'Why should I help him?'"
After getting over the initial righteousness, he decided to "help" out Jimmy in a pinch although most questions were way too racy to ask. "Then I said, 'How often do you have sex with Michelle Obama? I can't tell you what a help I was," Howard joked.
VIDEO: PRESIDENT OBAMA JAMS ABOUT STUDENT LOANS WITH JIMMY FALLON
It wasn't until Jimmy revealed that he contacted Jay that Howard went through the roof! "What a mistake. You called Jay Leno? Jay Leno hasn't done a good interview ever. Why would you cal Jay Leno?"
Considering Jimmy knew Jay has interviewed the president before, he figured Jay would be a good person to ask. Although Howard pointed out he never would have answered Jimmy's email if he knew the SNL alum contacted Jay, he stepped up to the plate. Turns out, Jay told Jimmy to set up the president for jokes to "make him funny." Mission accomplished!