NEWS
Howie Mandel Doing "Just Fine"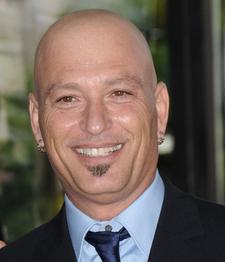 Howie Mandel is making the rounds, calming fears that his health is not up to par.
In a new interview with Extra, the Deal Or No Deal host says he's doing great after experiencing a recent health scare in Toronto.
"I am fine. They said my heart is healthy and strong and I just have a different rhythm than most people," Mandel said. "I hadn't eaten or drank anything so it was just due to that."
"That" being when Mandel passed out in the lobby of his hotel. He had just returned from having an outpatient procedure to correct an irregular heart beat. He had been told to fast beforehand, which probably caused him to faint.
Article continues below advertisement
"In the middle of doing Howie Do It, which is a prank show...lying unconscious in the lobby of a hotel and people are going, 'Ohhh...' and somebody else is yelling, '911!' they're going, 'this is a joke. You're kidding. He's kidding.' And I wasn't kidding."
Howie says he's now doing great and wants to reiterate that he did NOT suffer a heart attack, as previously suspected.
However, an admitted germaphobe, he said he wouldn't even get undressed when taken to the hospital.
"I was on a gurney...and there I was in my boots and pants and parka..."
Check out the entire interview with Howie by tuning in to Extra tomorrow!