NEWS
'The Hunger Games' Full Movie Trailer Released!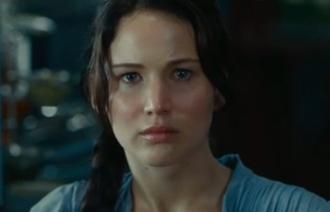 Article continues below advertisement
Katniss Everdeen (Jennifer Lawrence) volunteers to go in her younger sister's place along with Peeta Mellark (Josh Hutcherson).
"There's 24 of Gale and only one comes out," Katniss shares of her concerns with Gale Hawthorne (Liam Hemsworth).
But Katniss must fight for survival in the arena if she wants to make it out alive.
OK! NEWS: NEW POSTERS REVEAL THE FACES OF MORE HUNGER GAMES CHARACTERS
How do you think this trailer compares to the book so far? Will it do it justice?
The Hunger Games hits theaters on March 23.
Watch the trailer (via Coming Soon), below!