NEWS
'Hunger Games' Hunk Liam Hemsworth Stutters When Being Compared to Robert Pattinson!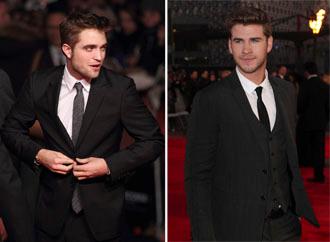 Article continues below advertisement
"Oh, I don't know. He's uh... I don't know. I have no idea!" he said, before walking away from the reporter looking a bit annoyed.
Liam is a bit overwhelmed by the Twilight-esque craziness that The Hunger Games is creating, but admits he's trying to be a good sport.
"I hope I'm ready... I'm trying to be," Liam told reporters of his career-changing role. "At the moment, I'm just enjoying the ride. It's very exciting meeting so many passionate fans. I'm very fortunate to be a part of it."