NEWS
Hurricane Sandy Tweets from Snooki, Alec Baldwin, Olivia Wilde and More Celebs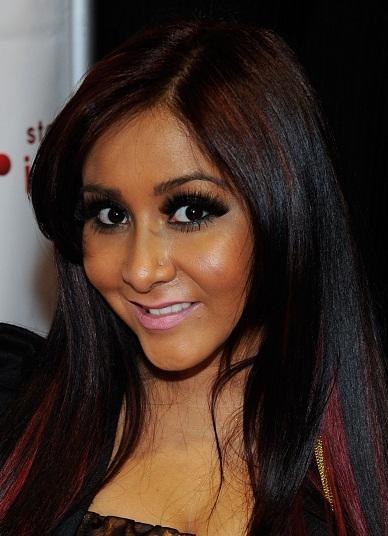 The East Coast is preparing for Hurricane Sandy, and news reports are making it difficult not to freak out a little! Some areas are being ordered to evacuate, which begs the question... if you had to evacuate your home because of a natural disaster, and could stay with any celebrity, who would you choose? We know, it's a silly question, but indulge us a little!
OK! GALLERY: SNOOKI TRIPS AND FALLS WHILE FILMING JERSEY SHORE
Article continues below advertisement
While you mull that over, here are some star Tweets that range from the informative to the funny.
Alec Baldwin: Sandy…..that b****!
Bethenny Frankel: I'm nervous. People say sandy is worse than Irene. We're on the water in the hamptons & near it in the city. Both will be evacuated
Jerry Seinfeld: Mayor Bloomberg going with zip up neck sweater to fight Sandy. Shows preparedness. Windy: zip it up Storm over: back down
Jimmy Fallon: East coasters stay safe – watch the news and look for updates. #Sandy We will be doing a new show tomorrow night no matter what. #LateNight
Jimmy Kimmel: starting to get windy here in #Brooklyn…I hope our shows don't fly away
Kirstie Alley: hello Maine … Is the storm hitting around Camden Maine?? thank you
Kristin Chenoweth: No Katie Couric show tomorrow because she needs to cover Frankenstorm! Scary stuff!
Article continues below advertisement