NEWS
I Made a Celeb Recipe: Bethenny Frankel's Not-So-Red-Velvet Cupcakes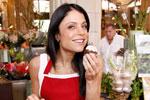 I look up to a lady that can bake. I always find myself in extensive conversations with friends about the importance of being able to prepare a mouthwatering dessert.
I could also just have a really strong sweet tooth.
OK! News: Lisa Ling—Baby Girl or Baby Boy?
I've officially added another talented woman to my "Favorite Chefs" list. In all her fabulousness, Bethenny Frankel is one of my new favorites. I've always been a fan of the former Real Housewives of New York City star, but I'd actually never made any of her recipes.
Article continues below advertisement
To kickoff my first attempt at creating Bethenny-approved food, I hit the kitchen and began with her Not-So-Red-Velvet Cupcakes. Judging from this picture, she knows a thing or two. I should also note that I'm a little in love with cupcakes. I saw a cupcake truck on my way to work the other day and almost fell over.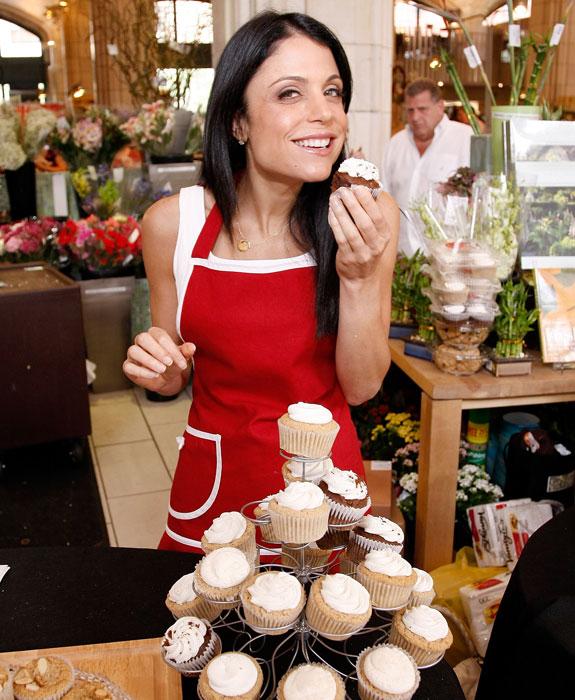 Just like my experience with Eva's serrano pepper-filled guacamole, this recipe called for one ingredient that I did not have readily available in my baking cabinet. The ingredient was oat flour. It's probably a good thing because it's supposed to be a healthier alternative to bleached flour. I threw all my dry ingredients in a bowl and then started with the wet ingredients.
Article continues below advertisement
Photos: Guess Who These Cute Celeb Kids Are!
My cupcakes turned out to be a brownish chocolatey color and had a unique almost-gingerbread spice to them. I'm not sure if that taste was intentional, but I'll be more than willing to try out this recipe again.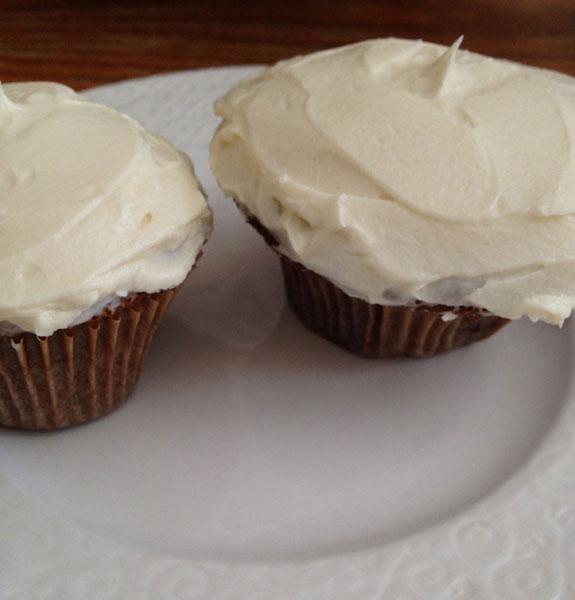 Bethenny recommends using her cream cheese icing to top them off. I used a friend's icing suggestion and was happy with the result. I'm going to have to stop myself from grabbing one of these to eat with my morning cup of coffee. Let's see how it goes.
What is your favorite type of cupcake? Will you try any of Bethenny's recipes? Tweet @OKMagazine and leave a comment below.