NEWS
Inside The Life of Will And Jada Smith's Kids—Willow Demands The Most Attention, Jaden's Weekly Cartier Shopping Trips!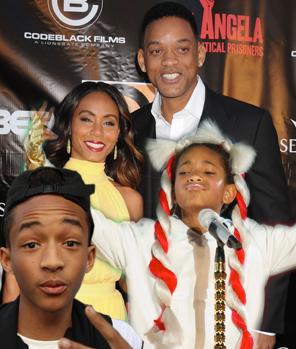 Will and Jada Smith are taking the whole concept of working in the family business to a whole new level!
Their two kids together have followed their famous folks into showbiz, with Jaden starring alongside his dad for the third time in their new action drama, After Life—NY Magazine sat down with the father-and-son duo for a chat about working together and family life, and OKMagazine.com has all the details.
Article continues below advertisement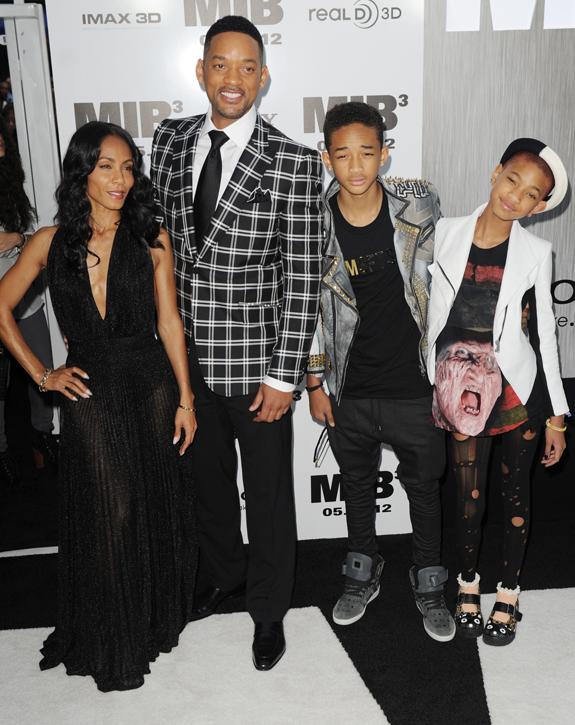 Keep it in the family! Both Jaden and Willow have entered showbiz like their famous folks Jada and Will Smith
When it comes to who is the biggest star in the family, both Will and Jaden have no hesitation in answering, unanimously voting 12-year-old Willow!
Will And Jada Smith Talk Unconventional Parenting Style
"She just knows who she is, so she just is," Jaden explains.
"She has a magic power in the family," Will adds. "She absolutely demands the most attention, and there's ­something really incendiary about a 12-year-old girl who says and does what she wants."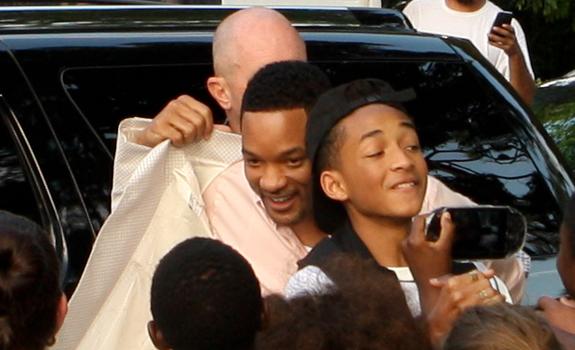 Will and Jaden are currently starring in After Life, their THIRD movie together!
And, it seems Willow isn't the only fearless female in the family—mom, Jada, is also very clear about what she wants and isn't afraid to vocalize it, especially when it comes to how the family interact on set!
"Willow basically does her thing," Jaden says about life in front of the camera. "Dad kind of just is there. He has to feel his own vibe. And my mom is probably like, 'Uh-uh. Tell Jaden he needs to do this.'"
Article continues below advertisement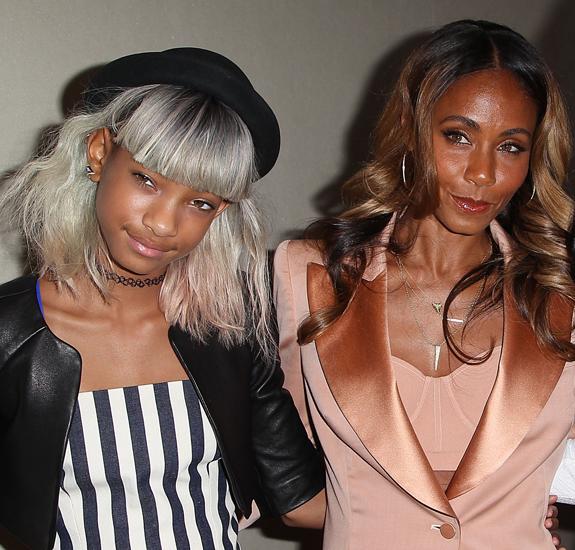 Fearless females! Will and Jaden both credit Jada and Willow as being the most vocal in the family!
"No, we are students of world religion," Will answers when asked if the family follows one particular faith.
"We respect all religions," he continues cautiously. "I was baptized. Went to a Catholic school. Lived in a Jewish neighborhood.
Wiz Khalifa Hopes to Have Baby Playdates with Kanye and Kim!
"My mother worked on the school board, so she was very serious about education, and my grandmother was in the church. So there was a huge amount of discipline, and I'm trying to maintain some of the old ideals, minus the ownership. We don't own our children, you know. They own themselves. Not to go too far into that, talking about slavery concepts and how the black community is carrying those …"
Article continues below advertisement
"If we started going down that road, Mommy would, like, burst into this room," Jaden warns.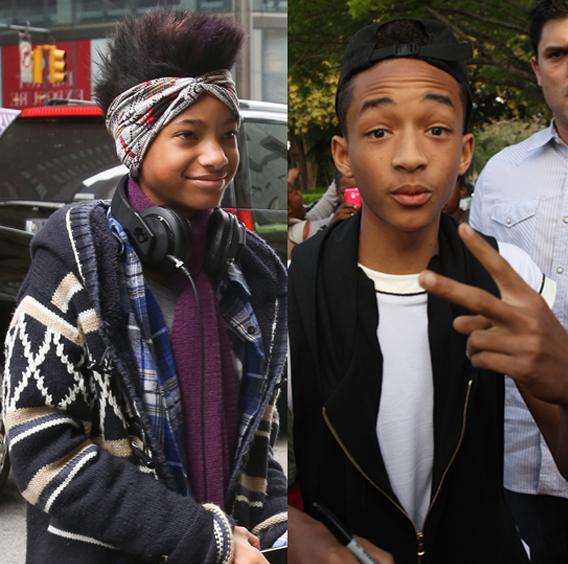 Stars in their eyes! Willow has had a number of hit songs, while Jaden has excelled in acting
But, while they are on that subject, Will is keen to clear up what he says are misconstrued quotes he made on the subject of discipling his children.
"I did an interview where the only quote that everybody ran was 'Will Smith doesn't believe in punishment,'" he says. "Well, that's actually ridiculous. That's not what I said, but the sound bite can't actually hold the complexity of what I'm trying to say, you know.
MORE ON:
Jada Pinkett Smith
Will And Jaden Smith Hit The Red Carpet In Japan
"That there is a destructive aspect to corporal punishment that I don't agree with. There are concepts and ideas about punishment that I think run counter to healthy growth and psychological stability in this world. But they just take one blurb."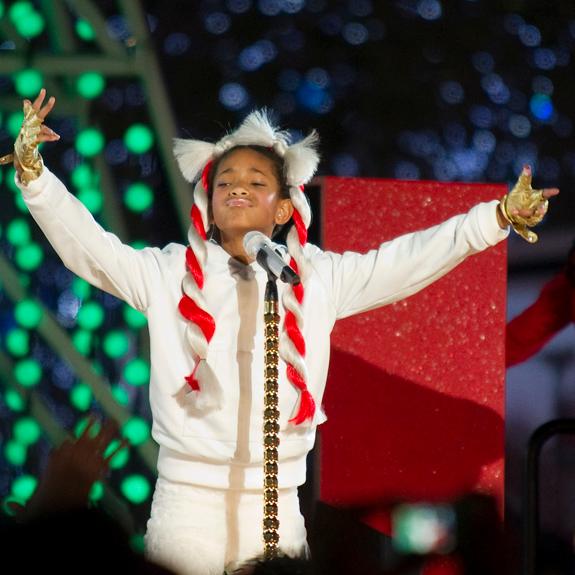 Pre-teen retiree! Willow has already 'retired' from the music world, to concentrate on being a 12-year-old!
Article continues below advertisement
"It's less scary to me than if he wanted to be a dentist in that I couldn't help with what he'd chosen. I have relationships with some of the biggest filmmakers and actors and producers on Earth. So I can be a huge help.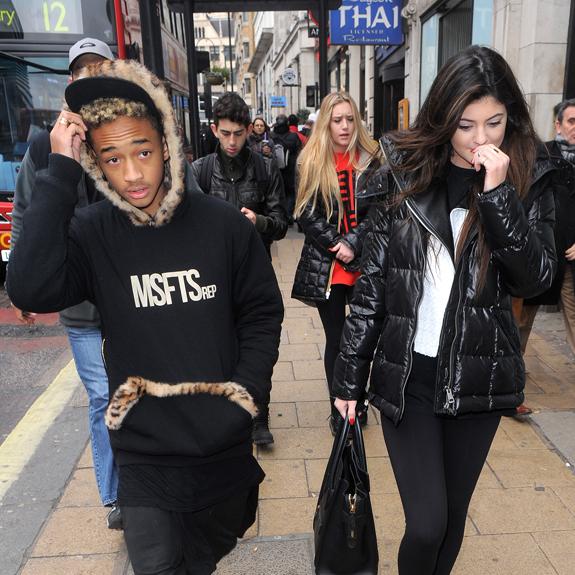 Jaden is staying mum on reports he is dating Kylie Jenner, who he was spotted in London with recently
"Willow chose singing and then un-chose it," he continues. "She said, 'Daddy, I want to go to school with my friends during the week, and I want to hang out with them on the weekends.' At the peak of Whip My Hair, she's like, 'Daddy, I'm done.' I was like, 'Wow, wow, wow. No, baby, I got Annie the upcoming movie remake, co-produced by Jay-Z, you know. It'll be New York, you'll be with Beyoncé. You can bring your friends.' And she said, 'Daddy, I got a better idea. How about I just be 12?' At the end of the day, it has to be their choice."
Article continues below advertisement
As does how the teenagers spend the fortunes they have already accumulated—although, Will is trying to educate them on the subject!
"We met with ­Robert Kiyosaki, the author of Rich Dad, Poor Dad, and we're trying to design a ­curriculum for children to understand even the basic connection between a bank and capitalism. I mean, I'm very serious with my kids about them comprehending the intricacies of global finance," he says.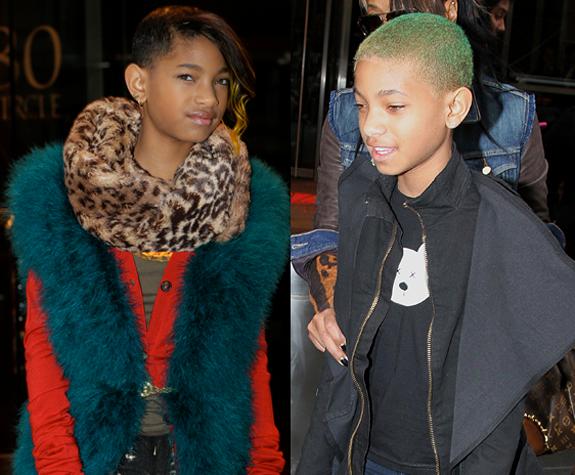 Style maven! Willow changes her hair color and style frequently
"It's funny. Willow and Trey (Will's son from a previous relationship) went in completely the opposite direction. Like, Willow only shops at Target. Jaden is really the only one of my kids that has a little bit of a taste for, uh …"
"I like Cartier," the 14-year-old butts in. "The Cartier is new, but before that it was Louis Vuitton.
"There was a time in my life when I'd go to Cartier, like, every weekend for like a month. But, now I'm …I have four rings I'm not wearing today. I haven't bought anything that expensive in a really long time. The only thing I buy is, like, food and skateboards."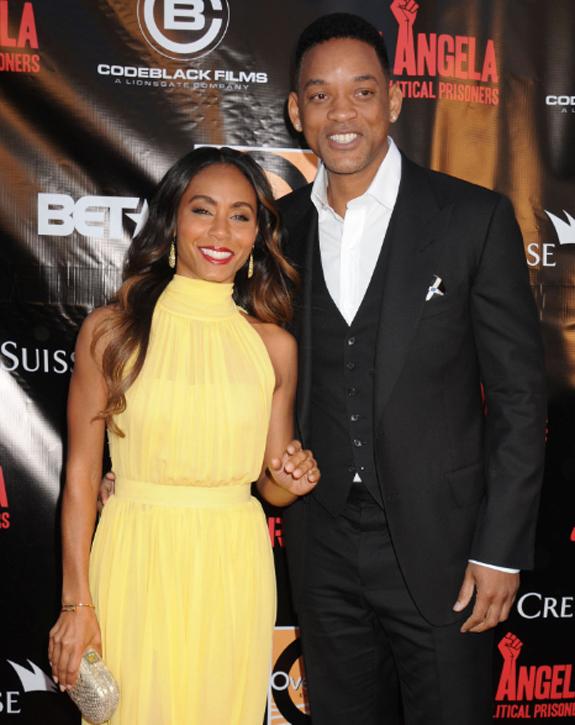 Still going strong! Despite multiple split rumors, Will and Jada have been married sixteen years
"Once he started approving his own bank statements and credit cards and all, yeah, he changed," Will chimes in.
What do you think about the Smith family, are Jaden and Willow spoiled or just regular kids with famous folks? Sound off in comments and tweet us @OKMagazine