NEWS
Introducing The Kumu App: Why Mobile Is The Future Of Personal Training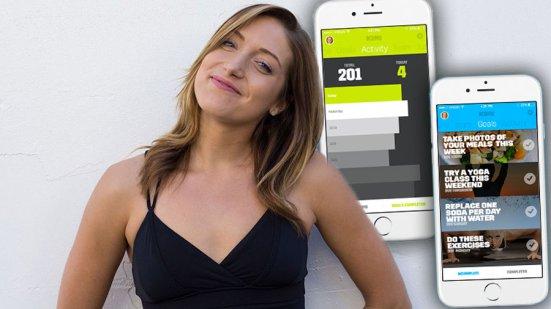 Fitness is changing in some big ways in 2015. Notably, a flood of new apps and wearable devices are streaming onto the market. The appeal of this technology is clear, a new way to customize workouts and instantly connect with a nutrition coach or fitness professional. Perhaps more important than the advances in technology, people are changing as well.
Smartphones and wearables have introduced a brand new customer to fitness and healthy living. It's not just athletes and your techie friends using the technology; these days your mom is just as likely to be using the same apps and devices as professional athletes to stay fit. This quickly expanding segment of beginners who are new to an active lifestyle need guidance in understanding what 8,000 steps a day, or 300 active calories burned means for their overall health and wellness. As a result, personal training is beginning to evolve into a coach-centric model with less focus on rigid exercise plans and Macrobolic Nutrition, and shifting to lifestyle coaching to generate real behavior change.
Article continues below advertisement
PHOTOS: Naked Yoga, Grunting, Pole Dancing And More: Celebrity Trainers Tell All!
Many online and mobile solutions have tried to develop coaching programs that provide automated motivation and guidance via a "virtual coach." But it's here where technology fails us, as users still need the support and insights of a real person to get the most out of their health, wellness, and fitness. One mobile app seems to have figured this out, Kumu pairs users with a real Wellness Coach, a warm, knowledgeable professional who you can text, photo message, and video chat to reach one of four goals: lose weight, get fit, eat healthier, or have more energy.
Kumu combines the insight of a real Wellness Coach with the technology users need to get a 360-degree view of their health and wellness. Through Motivational Interviewing, a method of coaching used successfully for decades by therapists and military leaders alike, Kumu Coaches create actionable goals that lead to real behavior change for their clients. When combined with a client's live and historic data from Apple HealthKit and popular fitness trackers, coaches are able to give their clients the tools and information necessary to reach their goals efficiently.
PHOTOS: 10 Workout and Diet Secrets Top Models Swear By
Clients not only get attached to having a constant stream of data regarding their fitness, but they build an emotional connection with their coach in an environment where positivity thrives and accountability and motivation drive lasting lifestyle change.