NEWS
Is Jessica Simpson Worrying Too Much About Weight Loss?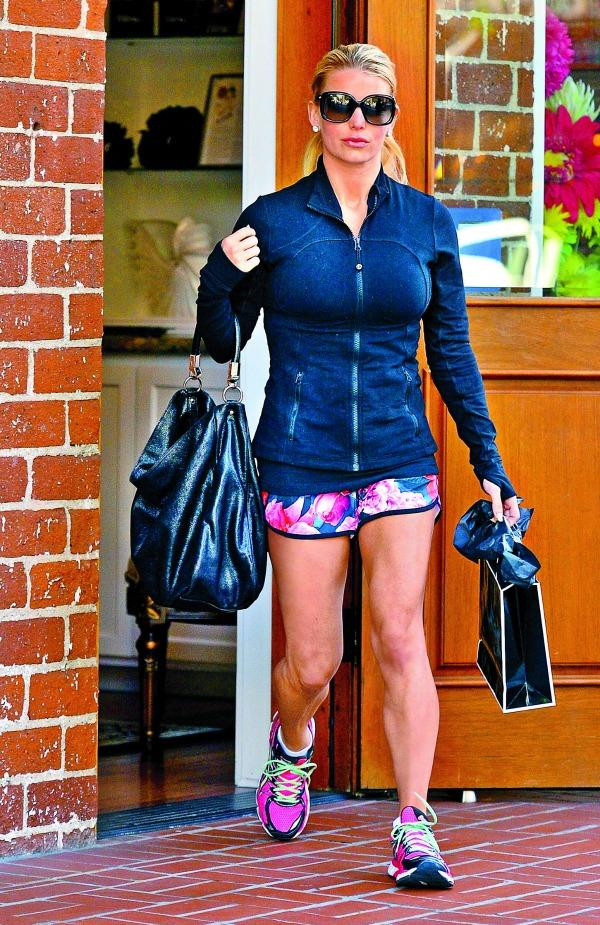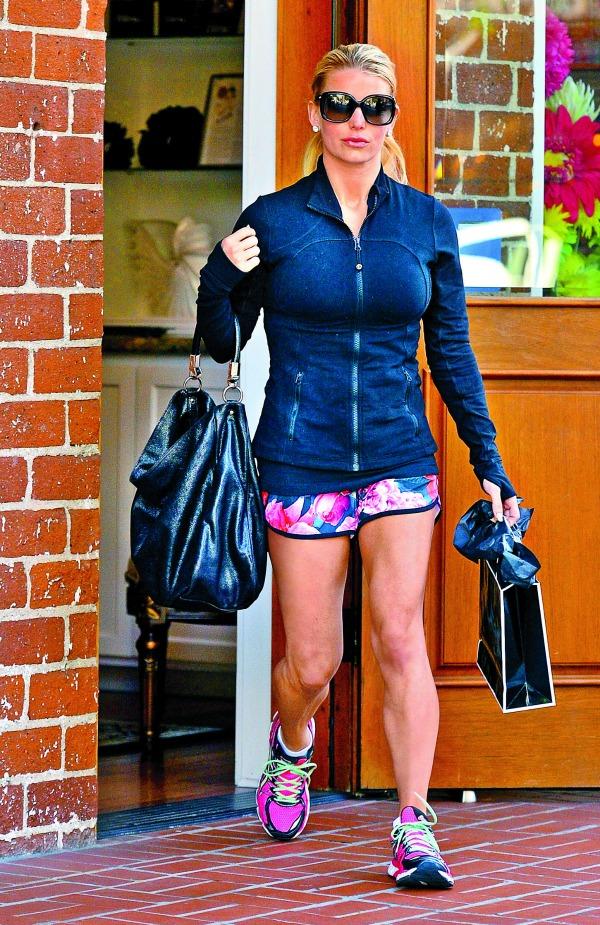 Jessica Simpson got her postbaby body back just in time for her July 5 wedding. But six weeks later, the mother of two is amping up her intense workout routine.
OK! News: Nick Cannon confirms separation from Mariah Carey
The wedding may be over and the pregnancy pounds long gone, but when it comes to slimming down — or buffing up — Jessica Simpson is showing no signs of slowing down! On Aug. 11 the star shared a photo from her 29-year-old sister Ashlee's, bridal shower on Instagram, showing of her thin and visibly muscular frame. "We are proud to be in our bathing suits!! #hardworkpaysoff #workoutpartnersforlife," Jess, 34, wrote under the snap. But while the singer-turned-entrepreneur should be applauded for reaching her goal weight, friends are starting to worry that she's taking her workouts too far. "Jess spends hours in the gym, with a trainer and on her own," an insider tells OK! "It's almost like she's training for the Olympics."
Article continues below advertisement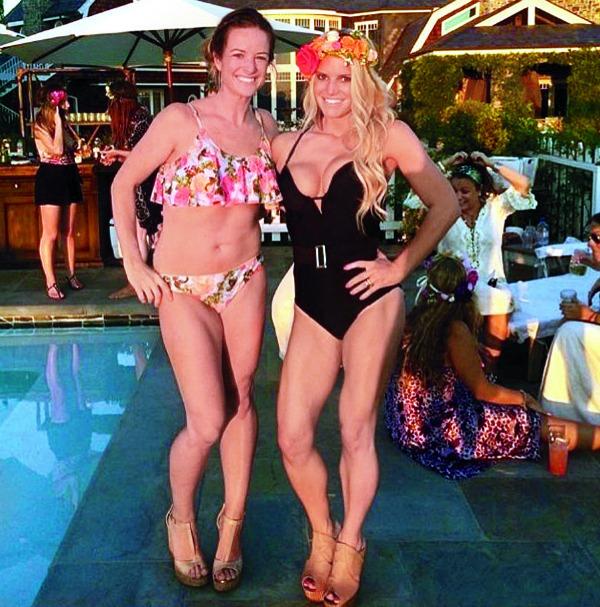 PHOTOS: Remember these adorable VMA couples?
Going to Extremes
Despite reaching her weight loss goal in March (she posted a celebratory snap on Instagram crediting Weight Watchers for her success), Jessica may be turning her healthy approach to dieting into a fitness obsession. "Jess seemed like she had a great routine, but over the past month she's upped her training sessions to twice a day," shares the source, adding that she specifically targets her chest and legs. "She has such 
broad shoulders,
 with a tiny waist and 
enormous legs. Her 
body is starting to 
look unfeminine."
Even her hubby, Eric Johnson, a former football pro, is trying to coax Jess out of her extreme workouts. "He's been planning fun events for them to share in order to get her out of the
 house and away from the gym," says the source. "As a joke, he even told Jess that if he wanted to be with a running back, he would've been with someone from his football team. Of course, the comment didn't go over well, but everyone is hoping that he was able to get his point across."
Article continues below advertisement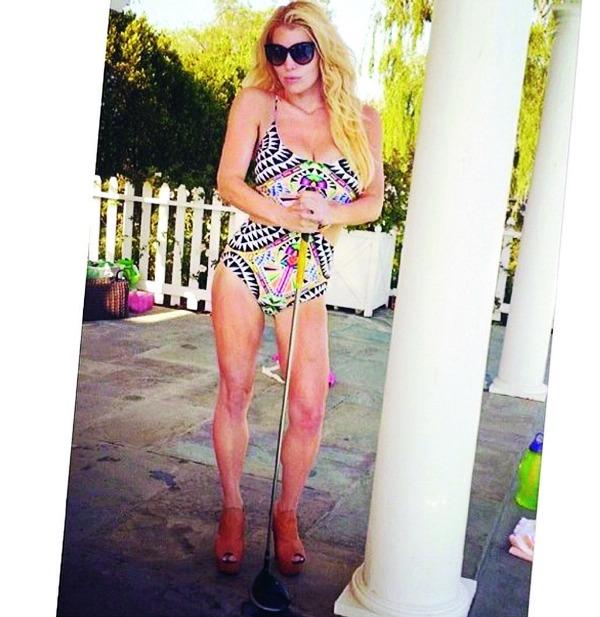 A Tricky Shape
According to celebrity beauty
 and lifestyle expert Alicia Hunter, Jessica's body type may actually play a big part in her new, buff physique. "Jessica's frame is tricky because she can easily go from toned to overly muscular," Alicia explains. "Right now, she seems to be training at Olympic level. Her quads and calves appear really striated, most likely due to over-the-top reps of squats, burpees and walking lunges with weights." While every woman wants to look her 
best after giving
 birth, Jessica — who delivered daughter Maxwell Drew in May 2012 and son Ace Knute in June 2013 — needs to cut back on the heavy lifting before she resembles a body builder. "Jess has to find a balance between lean and muscular," says Alicia, and no doubt she'll have plenty of support at home. "Eric loved the way Jess looked before her workouts got 
so drastic," says the source. "He's trying to find a nice way to tell her." And he'd better! Given her current shape, Jess doesn't look like the type of wife even an athlete would want to mess with.