NEWS
Jake & Anne Fly the Friendly Skies With Smiles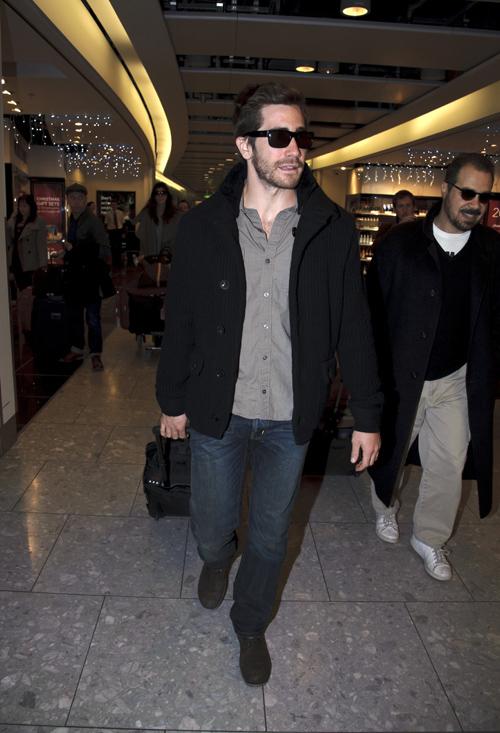 Jake Gyllenhaal and Anne Hathaway hardly looked jet-lagged or tired, even when faced with paparazzi galore as they arrived at London's Heathrow Airport on Tuesday. Both decked out in shades and toting their carry-ons, the stars of Love & Other Drugs seemed like they were having a blast on another round of touring to promote their new flick.
Article continues below advertisement
Not only do these two fly with smiles, they also clean up very well for the red carpet. Wonder if they're ever not smiling?
OK! NEWS: ANNE HATHAWAY & JAKE GYLLENHAAL SPEAK OUT ON CO-STAR JILL CLAYBURGH'S PASSING
One occasion that did cause some sadness for the usually happy twosome was the passing of co-star Jill Clayburgh, who passed away recently after battling leukemia.
"I think Jill is unfortunately one that didn't have as much time as some, it's a testament that we worked together for two days and when I heard this morning… she's just amazing," Jake said recently. "I know my parents just were recently divorced and my mother said that 'An Unmarried Woman' was such an incredible film for her to watch, you know, and helped her so much. I think the work that she did, the woman that she is and was, she was just incredible."