NEWS
From Summer Plans To Crazy Fans! Country Heartthrob Jake Owen Tells All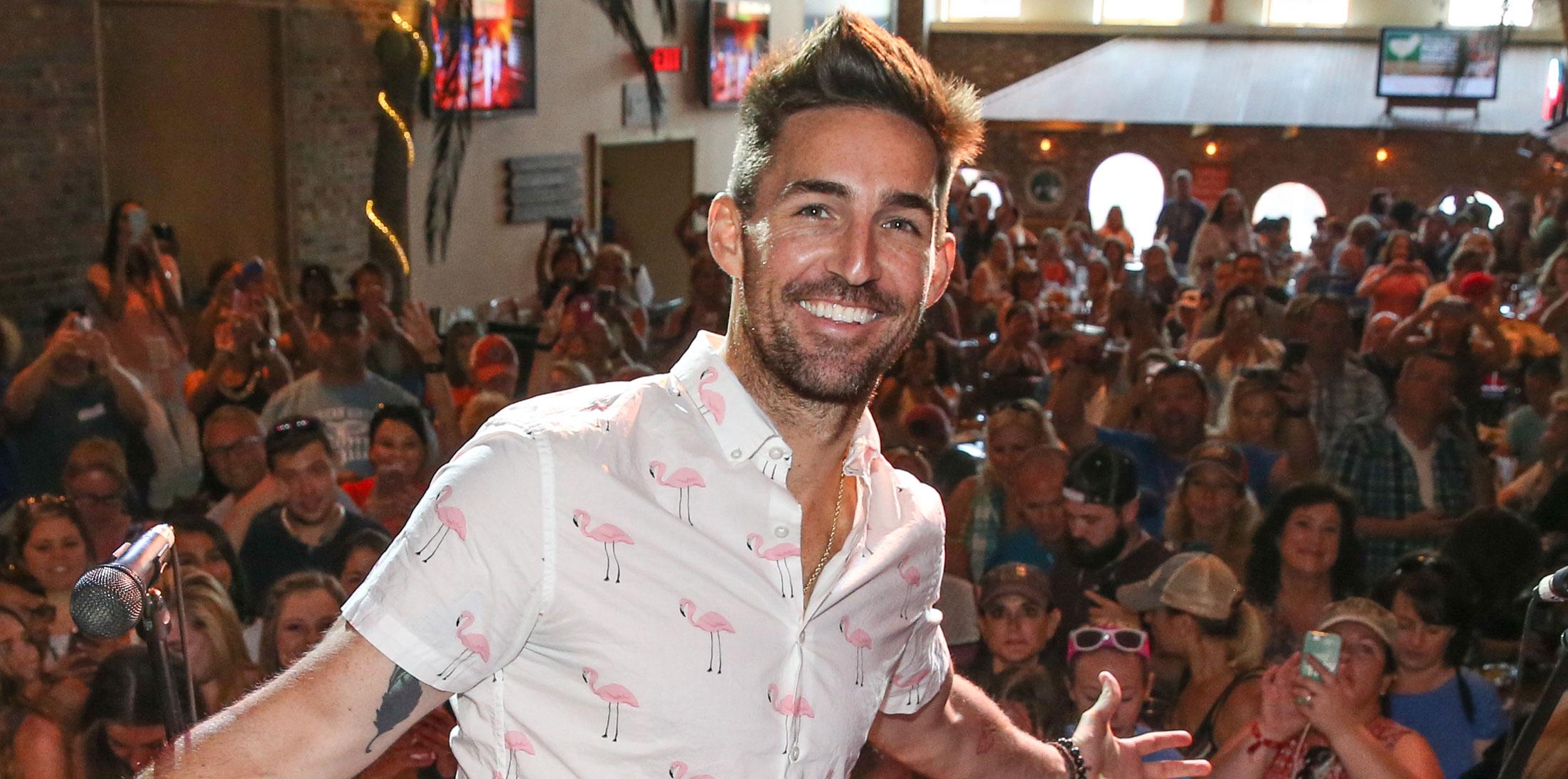 Jake Owen is one of the busiest singers in country music. Since first entering the country music scene in 2006, the singer/songwriter has released five albums, has had multiple number one hit singles, and has toured with everyone from Kenny Chesney to Carrie Underwood. The music never stops for the American Country Awards' Breakthrough Artist of the Year. Luckily, Jake recently took a break from touring to chat with OK! about life on the road, his craziest fan encounters, and what's next in his non-stop life!
Article continues below advertisement
OK!: This time last year you were getting ready to release your fifth studio album, American Love. What are you up to this summer?
Jake: We're out on the road right now doing the same thing, touring. We're really gearing up for a big 2018 — it's always a couple years out. Seems like we're always building up for something, so we've got about three or four months left of pretty much hardcore, on-the-road touring time, and then we'll be gearing up for the 2018 tour. The show never ends.
OK!: What's been one of your favorite moments on tour?
Jake: I think there's something every day that really is ingrained in my mind as to how lucky I am to do what I'm doing outside of just the music. That's just one thing. But being able to really make someone smile or change their day or invite them out to a show and just hang out with them…it could be somebody that's going through some sort of sickness or somebody that's maybe just going through something in their life that you can lift up. I really enjoy that aspect of playing music. It's almost a healing property.
Article continues below advertisement
OK!: You've been on tour with a lot of great musicians. Who's been your favorite and why?
Jake: Kenny Chesney is at the top of my list just because of how great a guy he is. He set the bar for touring at a major level. He really kind of took me under his wing for a lot of years and showed me the ropes. So I'd have to say he's the guy.
OK!: Have you ever had a crazy fan encounter on tour?
Jake: I've had plenty of those, but they're not crazy. I wouldn't use the word crazy as much as I would say people are just fanatical — that's why they're called fans. Without them, it'd be really hard to do what we do for a living. I've always been someone that's just really open. I open my arms up to people that are very passionate about our music and a fan of what we do. It's thanks to people like that that we're able to go out and sing songs every night to people that are standing there singing along to every word. It's really important to have those kinds of people, so it doesn't scare me off when fans are overly excited.
OK!: What would fans be surprised to know about you?
Jake: I never rest. I'm always going. I can't stay down for very long. I don't watch TV. It seems like if I'm not out playing music, I'm usually at home trying to make it. I'm one of those people that is always going.
OK!: You're a country singer, but your music is often a mix of different styles. What type of music influences you the most?
Jake: I like everything. I love rock and roll music, and I love R&B and hip-hop music. I love country — it's obviously my favorite. I grew up listening to classic, older country. But I think there's just a little bit of everything that I've grown up listening to involved in my music.
Article continues below advertisement
OK!: Your latest single, "Good Company," has a very beach-y, summer vibe. What to you is the ultimate summer song?
Jake: Any song that makes you feel good. Any song that makes you want to roll the windows down, put the top down, and take a cruise. Those are the kinds of songs that inspire me.
OK!: You're very active. Besides playing golf and wakeboarding, you're also involved with NASCAR. How did you get into that?
Jake: I've got a lot of great friends in NASCAR, so I love it. I love going and hanging out with all of them. I love watching the races. Outside of music I'm involved in a lot of different things that keep me really busy. I don't tend to sit around. I tend to kind of always have myself involved in something. I always have to be going.
OK!: You recently teamed up with NASCAR driver Kyle Busch to help launch M&M's Caramel. What was that like?
Jake: We rode around for his web series, "Riding with Kyle Busch." We hung out in his car and talked about racing, talked about life. Most importantly, we talked about the launch of this new product, M&M's Caramel, which you can get all over the country. We had a good time catching up.
OK!: What should fans be on the lookout for next?
Jake: 2018. It'll be a big year.
To see Jake help Kyle introduce new M&M's Caramel in his web series, "Riding with Kyle Busch," visit the M&M's YouTube Channel!