NEWS
Jake Steinfeld Continues Fight Against Childhood Obesity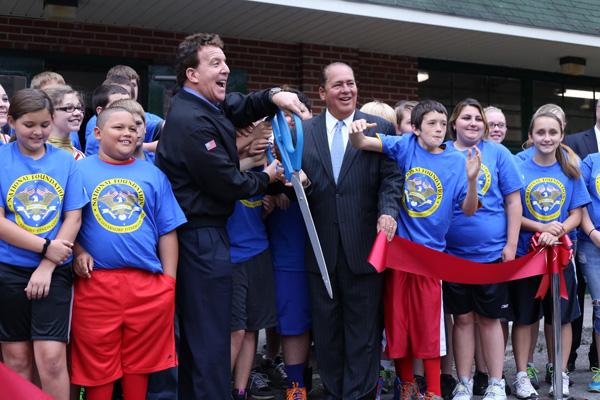 Fitness guru Jake Steinfeld's next stop on the National Foundation for Governors' Fitness Councils fight against childhood obesity was in Georgia and West Virginia. There he delivered six more state-of-the-art Live Positively Fitness Centers to local elementary and middle schools. Georgia governor Nathan Deal and West Virginia governor Earl Ray Tomblin joined Jake for a ribbon ceremony where hundreds of screaming students, parents and teachers eagerly awaited the big reveal.
Article continues below advertisement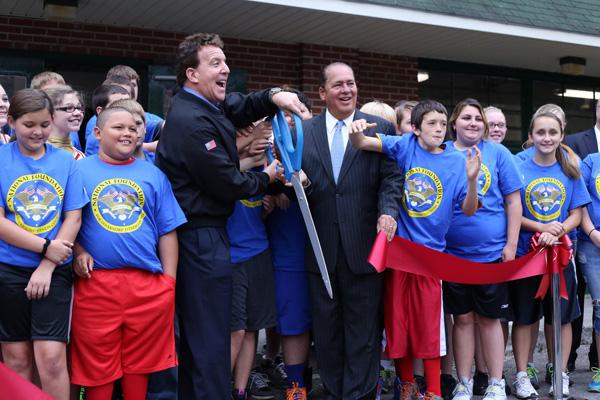 "By providing the schools with the tools, we can, and will, win the war on childhood obesity.  Motivating and inspiring students will help them excel beyond their wildest dreams," Steinfeld explained. "Not only will these students be healthier, but they'll be more confident, have greater self-esteem and ultimately achieve greater academic success."
Stay tuned to see where Jake stops next as he fights alongside the National Foundation for Governors' Fitness Councils on the war against childhood obesity.