NEWS
James Bond's Skyfall Star Daniel Craig Says "You Can't Have a Normal Life Anymore"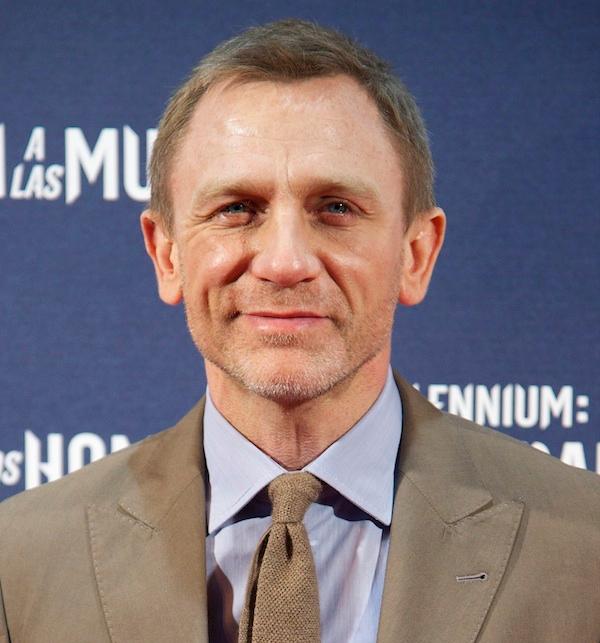 Craig. Daniel Craig.
Okay, more like channeling Bond, James Bond but when it comes to fame and the price of celebrity, the star of Skyfall says there's literally no anonymity in show biz anymore.
OK! GALLERY: ROONEY MARA AND DANIEL CRAIG CRACK A FEW SMILES AT THE GIRL WITH THE DRAGON TATTOO PARIS PREMIERE
In the November issue of Vanity Fair, he opened up about being famous. "The difference is that, back in the day, you could go and have a drink in the bar, get drunk, fall over, have a good time, relax, whatever, and no one would know about it. But now everyone's got a camera." astered in a bar or anything but it's really hard to live like a normal person in the spotlight with tons of cameras, not to mention mobile devices.
Article continues below advertisement
OK! GALLERY: THE GIRL WITH THE DRAGON TATTOO PREMIERES IN NYC WITH DANIEL CRAIG AND ROONEY MARA
Daniel elaborated, "Not that all I want to do is get drunk in a bar, but that's an example. So you can't live a normal life anymore. Because it will become public knowledge that you've whatever -- gotten drunk in a bar or skinny-dipped on a beach or something. Things that normal people do occasionally."
It sounds like he's accepted the price of fame and being an bona fide international movie star. "I've done a lot of things in my life. But you have to think in that way. Which is sad, because I like bars."