NEWS
James Franco Talks People's Fascination With His Lip-Syncing Selena Gomez & Justin Bieber Songs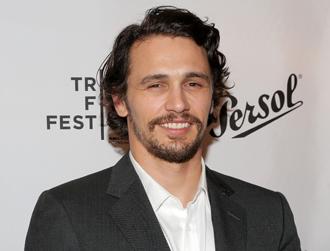 James Franco assumed we would write about this… and he's right! The actor and known lip-syncer talked to New York magazine's Vulture Blog about his new hobby.
James, who is promoting his film Francophrenia at the Tribeca Film Festival, opened up about the viral sensation.
"The first one was Selena Gomez. And we did a Rihanna one. The latest is Bieber, and I'm sure people will be writing about that."
James Franco singing Justin Bieber? We can't wait!
Article continues below advertisement
OK! NEWS: WATCH JAMES FRANCO SING TO CARLY RAE JEPSEN'S "CALL ME MAYBE"
"When I do something so stupid and simple as singing, like, one and a half verses of Selena Gomez's song with cornrows in my hair, it blows up on the blogosphere and we get, like, all these viewers," he shared.
"Part of it is, 'Wow, I guess I just tapped into what they want!' You know, this pop, surface-level kind of thing, but done in a way where you feel like something else is going on. Or the fact that it's me doing it is like … fascinating to people, I guess," James explained. "Maybe it's more interesting than the shows we put a lot of time into."