NEWS
Jane Seymour "Appalled" by Her Arnold Schwarzenegger & Maria Shriver Comments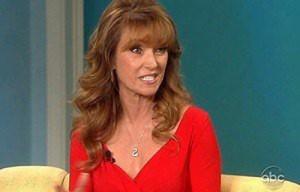 Article continues below advertisement
"I am so beyond sorry and appalled that I found myself even talking on the subject at all," Jane said on The View Friday. "I just feel so badly for Maria and the children because I've been through similar kinds of stuff."
Jane did defend herself, however, explaining she didn't go out of her way to address the strained Schwarzenegger/Shriver relationship.
Since her latest movie touches on similar topics, reporters were interested in her comments. She still hopes Maria will accept her apology.