NEWS
Janice Dickinson: "Tyra Banks Is Fat!"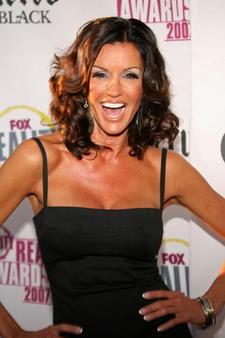 Former America's Next Top Model judge, and former supermodel herself, Janice Dickinson has never been one to mince words. And on Monday's airing of the Today show, she dished out one of her patented tongue-lashings on Top Model host Tyra Banks.
When Today's Al Roker asked Janice about the media hysteria surrounding Jennifer Love Hewitt's weight, Janice replied, "Jennifer Love Hewitt is a healthy, not emaciated woman. She is a healthy girl. These are unflattering camera angles on her."
Article continues below advertisement
But instead of letting it end there, Janice who is happy her daughter doesn't want to be a model, added, "You want to see someone fat, I'm sorry, Tyra, Tyra Banks is fat!" Al Roker, who recently shed quite a bit of weight, took Janice to task for her comment, saying, "Why would you say Tyra Banks is fat?" This prompted her to backpedal slightly, playing it off with: "I'm kidding, I love Miss Banks."
Model-turned-TV personality Tyra has been regularly scrutinized in the press for her curves. Since retiring from modeling in 2005, her weight has fluctuated from 148 lbs. to 162 lbs., but Tyra says she couldn't be happier.
We're sure this is only the beginning of a war of words between these two. Stay tuned!