NEWS
Jay & Nikki: On Ice!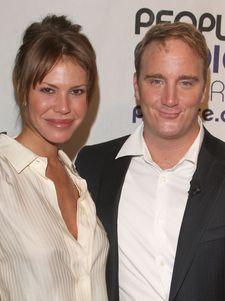 With Christmas around the corner and their wedding anniversary on Dec. 29, Gary Unmarried star Jay Mohr, 38, brought wife Nikki Cox, 30, to XIV Karats Ltd. jewelry store in Beverly Hills to choose her own gifts. Her pick? A diamond strand necklace!
'Tis the season to splurge! CBS recently gave Mohr's Gary Unmarried a full-season order! Now's the time to spend that hard-earned cash!
Mohr and Cox have been married since 2006. The couple, who tied the knot at L.A.'s exclusive Hotel Bel-Air, met in 2004 when Mohr guest-starred on the actress's NBC drama, Las Vegas.
Article continues below advertisement