NEWS
Jen Making Her Mommy Dreams Come True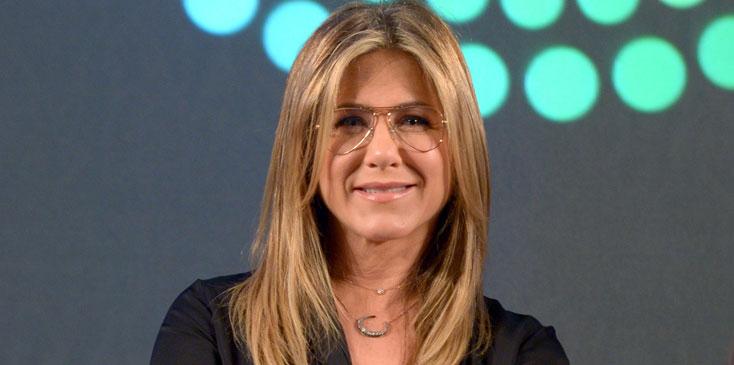 A bloated and distressed Jennifer Aniston is supporting two Mexican orphanages — and considering bringing home an unwanted child to call
her own!
Just months after The National ENQUIRER reported the Hollywood sweetheart suffered a devastating miscarriage, sources have claimed Jen's been taking fertility drugs — and packed on over 50 pounds!
"Jen was in a very dark place after she lost her baby," claimed a source close to the 47-year-old former "Friends" star. "The fertility drugs have wreaked havoc with her body — piling on at least 50 pounds — and left her feeling absolutely empty., according to the source.
Article continues below advertisement
Article continues below advertisement
She's also provided the facilities with school equipment, personal hygiene items and other essentials, plus toys and clothes for babies and toddlers, sources said.
"Jen is finding the fulfillment there that she's missing in her marriage with Justin," said one source. "She gets to be around kids, and she's feeling appreciated for a change.
"She even wants to bring one or more children HOME so she can feel like a mom ALL the time."
Ironically, it was BRAD who first encouraged the "Horrible Bosses" star to consider adoption in Mexico.
PHOTOS: Jen's Baby Bombshell! Aniston Reveals Motherhood Shocker
"Brad really gave Jen the courage to move forward," tattled one insider. "He told her, 'You'll be an amazing mother. I've always believed that.' Hearing Brad say those words was just what she needed."
According to sources, Jen and Brad discussed adopting a child from Mexico when they were still a couple — before he coldly left her to raise a brood of kids with Angelina!
Article continues below advertisement
The "Marley & Me" star visits the orphanages at least three times a year, sources said, but tries to keep her support out of the spotlight.
As she struggles to keep her marriage on an even keel and weighs an adoption, Jen has been burning up the phone lines with Brad talking about the joys of parenting, insiders added.
"Brad has said there's nothing more special than when one of his kids comes and gives him a hug and a kiss," a source spilled. "He told Jen she'd be the perfect mom for a needy child."