NEWS
Jennifer Lawrence Jokes About Her Mom: "She's Like Dina Lohan! — But She Has Good Taste."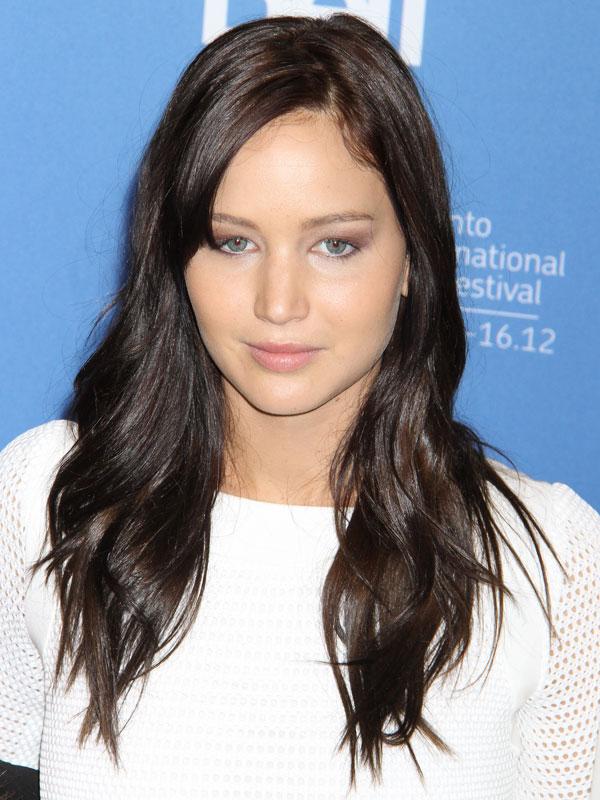 Article continues below advertisement
"I'm such a bad dancer laughs. I don't have many talents: I'm not a good cook, I can't clean, and I can't sew. The only thing I can do well is shoot bow and arrow—which I learned to do for The Hunger Games and will probably never come in handy—and act. Imagine me 100 years ago: I would have been pointless."
In the interview, the actress recalls her time at the Oscars and how her mom embarrassed her. It wasn't publicly known yet she'd be playing Katniss Everdeen in Hunger Games and her mom slipped and mentioned it.
"My mom talked about Hunger Games on the red carpet at the Academy Awards, which was something I had told her a million times not to do. She's like Dina Lohan! — but she has good taste," Jennifer joked.
OK! GALLERY: JENNIFER LAWRENCE SHOWS OFF SOME LEG WHILE OUT GETTING A PEDICURE
But that's not the only thing she remembers about that night.
She explains, "All of a sudden you're at these parties and everybody's famous, and you feel like a loser. By the time of the actual Oscars, I was so sick of fittings and trains and corsets and people asking 'What are you going to wear?'" I had to go on a diet, because at all the parties there's champagne and hors d'oeuvres. I ate so much! I think I wore two Spanx on the night of the awards."
MORE ON:
Jennifer Lawrence
Article continues below advertisement
She also reflects on how fame has affected her life in a negative way.
"Sadly, I cannot live in Los Angeles anymore. I don't understand how actors can do it. You have no life here. You are followed everywhere. It's not like that anywhere else in the world. I don't want to stay in L.A. and start thinking that's reality—because it's very far from normal. But I still love movies. I'm just going to love being in them from Kentucky, or Prague, or somewhere else."