NEWS
Jennifer Love Hewitt Happy to be 30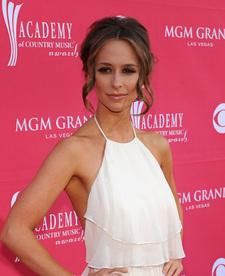 It would be an understatement to say that life has thrown Jennifer Love Hewitt some emotional curveballs over the last few years.
She landed a surprise TV hit with The Ghost Whisperer, but she's been the butt of countless cruel jokes for her fluctuating figure. She got engaged to actor Ross McCall only to have the relationship fall apart before they made it to the altar.
Through it all, Jennifer has done her best to hold her head up and shrug off the bad times. She's embraced her womanly curves and recently found love again with Hollywood funny guy Jamie Kennedy. And, having just celebrated her 30th birthday in February, the actress tells OK! that she's finally beginning to feel comfortable in her own skin.
Article continues below advertisement
"I am! I'm getting there," Jennifer told OK! before Sunday's Academy of Country Music Awards. "I turned 30 — that helps a little bit once you get out of your twenties. You can breathe for a second."
Of course, adds the actress, things are never perfect. "I would like to feel much better in my skin," she admits. "But I think I'll be okay."
So can she finally say that she's happy? "Yes," she says. "I am, actually."
MORE ON:
Jennifer Love Hewitt
VOTE ON JENNIFER'S DRESS AND SO MANY OTHERS IN OK!'s EXCLUSIVE BUY IT OR BURN IT GALLERY: