NEWS
Jermaine Jones Opens Up About 'American Idol' Disqualification: "I Was Shocked"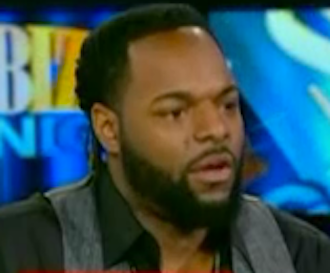 After leaving American Idol on Wednesday night, Jermaine Jones spoke publicly about the incident.
The "gentle giant" gave his first interview last night on Showbiz Tonight and mentioned he had absolutely no clue what was going down when he met with producers.
OK! NEWS: AMERICAN IDOL CONTESTANTS FROM COLTON DIXON TO PHILLIP PHILLIPS REACT TO DISQUALIFIED JERMAINE JONES
"I thought they were bringing it to my attention," he said. "Letting me know that now they are aware of, you know, this, that and the third. I didn't know what was going to happen, but..."
Article continues below advertisement
He explained, "Until they said it, I had no clue what was going to happen...I was shocked, but I can't really express what my emotions were at the time."
OK! NEWS: AMERICAN IDOL RECAP — JERMAINE JONES GETS DISQUALIFIED & JENNIFER LOPEZ RAVES ABOUT JOSHUA LEDET!
Maybe that's because he felt he was honest and up front when he first applied to be on the show. He recalled, "I know that when I filled out my application, I circled 'yes' that I was previously arrested before. And, you know, they did a background check on me and there was some information that I had to get a lawyer to take care of before I could even be on the show."
Although Jermaine mentioned he was "disappointed" the conversation was aired on national television, he added that it was a "humbling experience. I learned a lot."
Check out the entire interview over at CNN!