NEWS
'Jerseylicious' Star Tracy DiMarco Dishes on Wedding Plans—See Adorbs Pic Of Her With Bridesmaids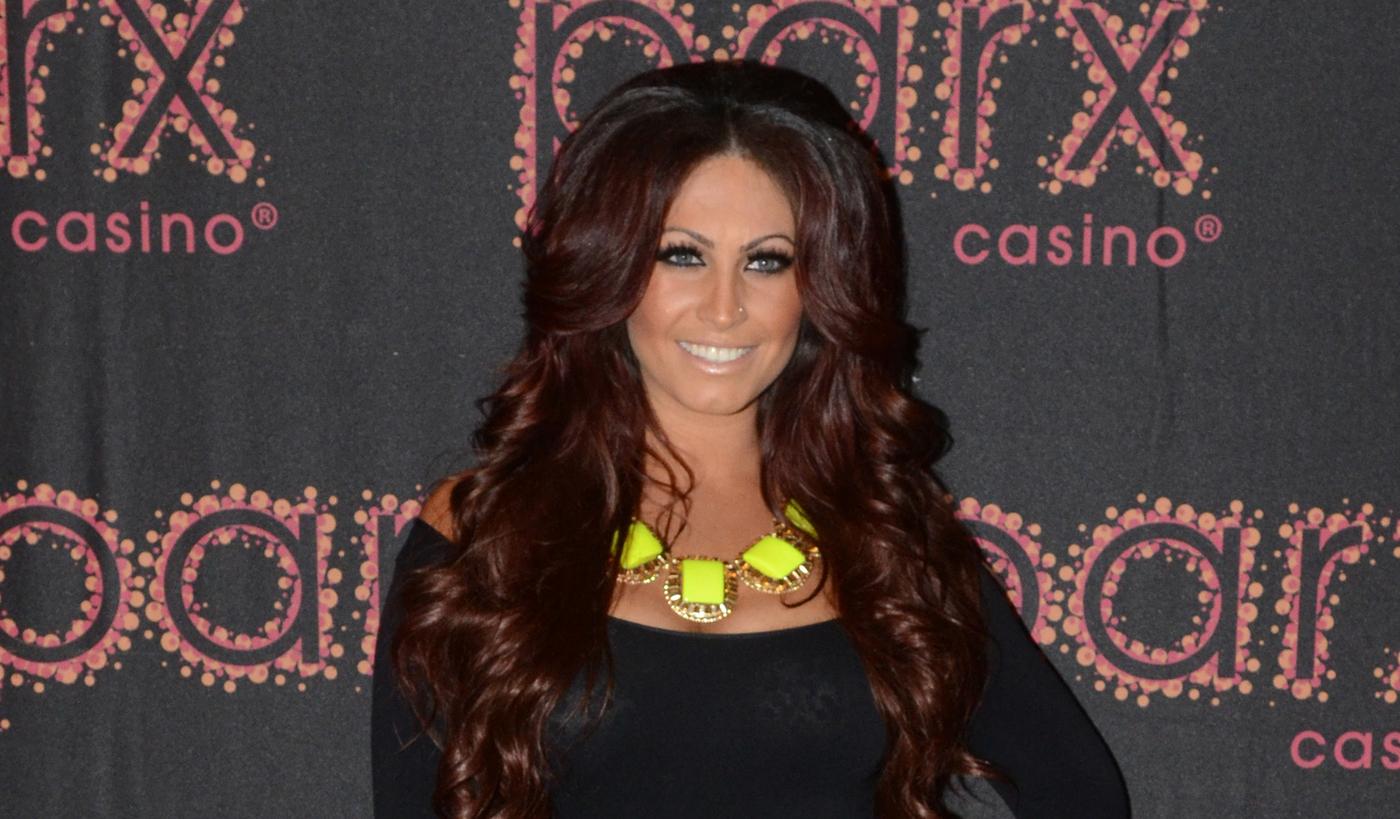 OK!: What's the biggest misconception fans of the show have about you?
Tracy DiMarco: I think they think I'm evil and that I wake up in the morning with this evil plan trying to take over the world or something. I just wake up and I go to work and when people try to confront me or put me in an awkward situation I'm going to defend myself and say how I feel. I'm never going to let anybody walk all over me. It's because I've let people do that in the past so I've learned from those mistakes and I've grown up. I'm not going to let anyone try to bring me down or try to hurt me. I have so many good things going on in my life, I can't let those negative things get to me but after a while it's like a ticking time bomb. You want to punch somebody when they're down but then when they get back up it's like, oh, well, I shouldn't have done that. I think because I tell it how it is I'm a bitch but I'm really not. Well, I guess I am because I don't care how I make them feel with my opinion. I just say how I feel and say what's on my mind. I'd rather somebody tell me the truth and then it hurts than shelter me the whole time.
Article continues below advertisement
OK! News: How Does 'Jerseylicious' Star Gayle Giacomo Keep Her Salon Staff In Line?
OK!: Since you wrapped filming, what have you been up to?
TD: Corey (her fiance) and I have moved to Staten Island into our new house and we're planning our wedding. There's so much going on. There's really big things coming up and I don't know if I'm allowed to talk about it yet but I have some things I've always wanted to do with my career happening in my life, so that's really exciting. We're just so overwhelmed with so much to do that we're trying to really focus and not let the drama bring us down. We don't want to lose the last couple of months we have being engaged before we get married. We want to enjoy our time together.
OK!: Have you been having fun planning the wedding or has it been stressful?
TD: Actually, we just hired a wedding planner. Her name is Donna DeFrancesco. She's been really, really great because she does stuff I don't have time to do. Plus, I have nine bridesmaids who are helping me out with a lot of stuff, plus his parents and my parents. There's a lot of people getting involved and helping which is really nice. It takes a lot of stress off me because I want it all to be my way but sometimes I don't really know how to attempt to go about doing things. I'm new at this. I'm a new bride. I don't know how to do all this stuff!
Article continues below advertisement
OK! News: 'Jerseylicious' Stars Anthony and Olivia Dish On Their New Book 'The Glamour State'
OK!: Have you chosen your dress?
TD: I did, yeah. I actually had my first fitting last week so I'm really excited. The girls just ordered their dresses and the mothers just got their dresses so it's all coming together. The only people who don't have their stuff are the boys and Corey. They have to get their tuxes. But there's a lot of stuff going on and it's all coming together and I'm starting to see it in a vision. It's going to be really beautiful.
OK!: Was it hard to decide which style of dress you wanted or did you always have an idea of what you wanted?
TD: Well I mean I'm getting married in the summer so I kind of wanted it to be bright colors but then in my heart I always wanted that leopard aspect of the wedding and I really love red. So the colors of my wedding are going to be gold, black and red, and, obviously, white with my dress. But I'm really trying to make it very dark and sexy and bring the fall time into a summer wedding because I just love the deep, dark, rich colors. Even though I've never really pictured what I wanted for the wedding, the way it's coming together this is going to be perfect and it's going to be so me.
Article continues below advertisement
Watch: Celebs Reveals Their Pick For Sexiest Star At OK!'s So Sexy Bash
OK!: Have you decided on a honeymoon spot?
TD: We're going to wait to go on our honeymoon when it's winter time because I don't want to go when it's so nice out (at home). We're probably going to go to Turks and Caicos because everyone has said how much fun they had there. I've never heard a bad thing about it and I've never been there. I've been to a lot of Caribbean places so I'm excited to go.
Do you have wedding well wishes for Tracy and Corey? Post them in the comments below or tweet @OKMagazine.