NEWS
Happy 34th Birthday, Jessica Simpson! Remember On Newlyweds When She Cried About Turning 23?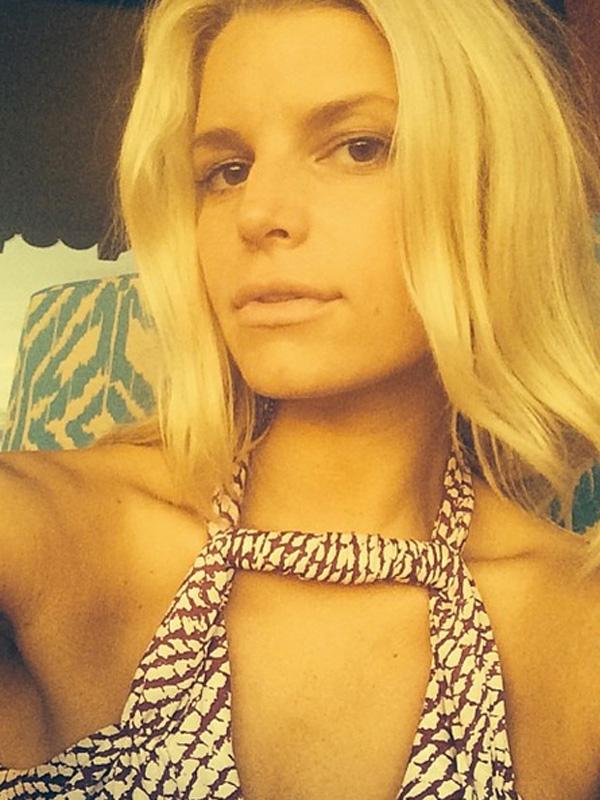 Things are pretty awesome for Jessica Simpson these days, and we don't just mean her body. A few days ago she officially became Mrs. Eric Johnson, and today, she turns 34! Jess even acknowledged herself becoming another year older with this pretty Instagram pic, which she captioned, "And the sun sets on 33."
https://instagram.com/p/qQiv5oEVoI/
OK! News: It's True! Ryan Gosling Is Going To Be a Dad
But wait, can we discuss that time that she turned 23? On a 2004 episode of Newlyweds, Jess and her then-husband Nick Lachey were prepping for her birthday party, and she had this super memorable phone conversation where she complained about turning 23. "23 is old," she said. "It's almost 25 which is almost mid-twenties." It starts about a minute and thirty seconds into this clip:
Article continues below advertisement
WATCH: Kenya Moore Responds to Apollo Nida's Jail Sentencing
Remember, this was the same early-twenties Jess who thought tuna was chicken and that buffalo wings were made from buffalo, so that's probably why noone wanted to break the news to her that 25 actually is considered mid-twenties. And now, ten years later, Jess is pretty much mid-thirties. Happy birthday, Jessica. My, how far you've come.