NEWS
Jessica Simpson Talks Post-Baby Diet and Workout: "My Boobs Are Way Too Big to Run"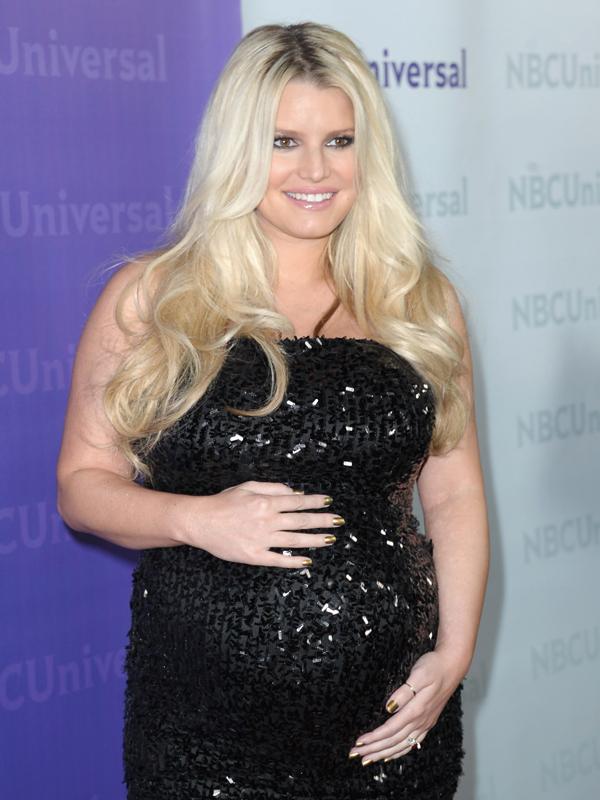 Article continues below advertisement
Fans of Jessica have watched the entertainer's weight yo-yo, and while she was pregnant she admits to trashing all her diet rules.
"I let myself indulge in everything I wanted because it was the first time I was ever pregnant, and I wanted to enjoy it," she said. "I wanted to be happy and eat what I wanted...I didn't realize the weight didn't all come off with the baby."
The Weight Watchers spokeswoman says she's steadily losing weight each week, but allows herself some indulgences — "I don't believe in completely depriving yourself" — but can't engage in the kind of vigorous exercise that got her short-shorts ready for The Dukes of Hazzard.
"My boobs are way too big to run at this point," she deadpans. "I'm just walking."
OK! GALLERY: JESSICA SIMPSON IS ALL AGLOW IN LA LA LAND
That being said, she truly hopes the public's fascination with her body will wane.
"My weight has always been something that people like to comment on. I've gotten used to it," she said. "It'll start to get boring at some point, I hope."
Jessica will debut her post-Maxwell body on Katie Couric's new talk show, Katie, on Sept. 10.