NEWS
Jessie James Decker Keeps It Real About Pregnancy—And We Love Her For It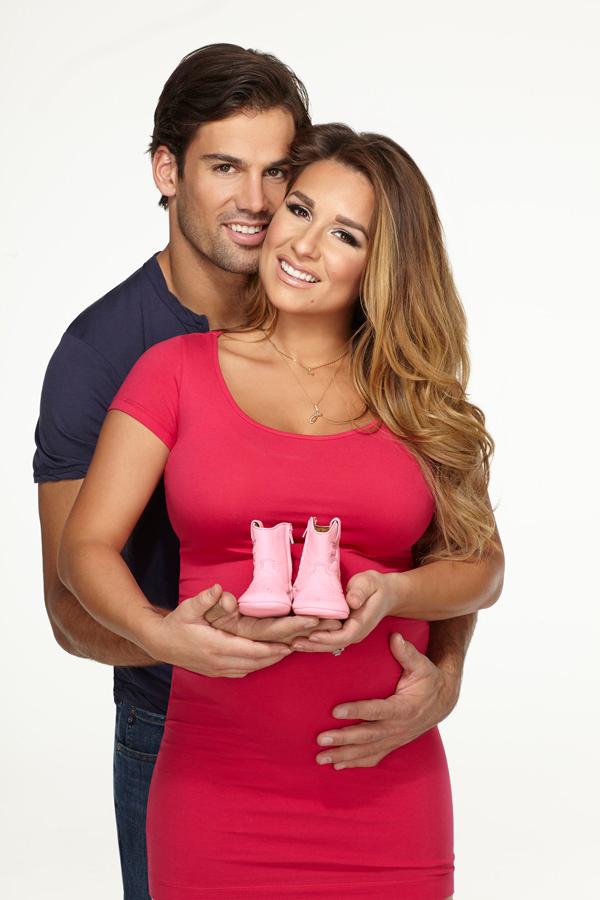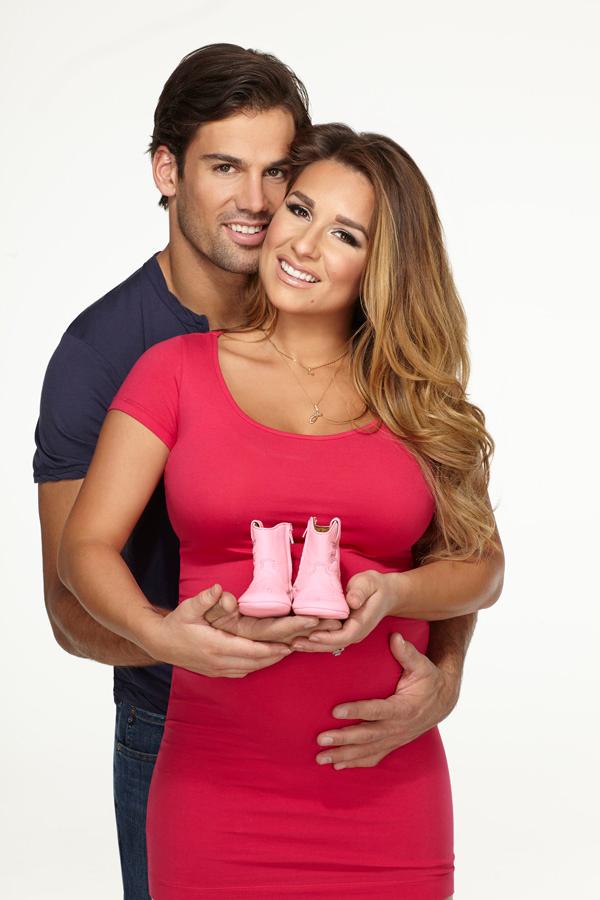 When Eric & Jessie: Game On premieres it's second season on March 30, don't expect to find mommy-to-be Jessie James Decker strutting around in stilettos or looking glam ala Giselle Bundchen (seriously, how does that woman do it?). The country singer promises she doesn't candy coat anything about pregnancy—the good, the bad and the downright uncomfy.
Jessie tells OK! how she's handling these last days of pregnancy (she's due at the end of the month) and what to expect from season two.
Article continues below advertisement
OK! News: Get Emily VanCamp's Gorgeous Captain America Premiere Look
OK!: What's the focus of your show's second season?
Jessie James Decker: A lot of baby stuff—all baby things pretty much, which as a lot of women know, it pretty much consumes your life being pregnant. Lots of baby, the road to the Super Bowl for Eric, and me in the studio. It's a little different than last season for sure.
OK!: Were you comfortable with the cameras being around while pregnant?
JJD: I was at first but towards the end I got very uncomfortable, I'm not gonna lie. It is really hard to put on weight—it's only natural. I was told to put on extra weight. I'm just a really petite person. I started out at like 115 lbs and they wanted me to put on extra weight. It was really hard with cameras in your face all of the time because you think you have a double chin and my boobs got massive so that was a little uncomfortable. It is just part of being pregnant and I think most everyone goes through it. Not everyone is going to look like a supermodel with a baby bump. Most women put on a lot of weight and it's good for your baby.
MORE ON:
Eric & Jessie: Game On
Article continues below advertisement
Watch: Which of Jason Derulo's Celeb Pals "Talk Dirty" in His New Video?
OK!: Was there one thing you were really happy the cameras were there to catch?
JJD: I was really happy they were there to capture a few of our ultrasounds because it's really, really special to see your baby on the big screen and see what she looks like before she comes out, the heartbeat…it was really special.
OK!: Have you written any music specifically for the baby?
JJD: I have—I wrote a lullaby for her which will be on the show. I'm really excited about that. I wrote it with one of my best friends who's a singer/songwriter. And then I wrote another one for Eric called "Coming Home" which will also be on the album.
OK! News: Lauren Conrad Talks Cocktails, Clothes and Comforts
OK!: How do you feel right now?
JJD: I'm feeling uncomfortable at this point. I think most women do. I literally have two weeks left of this. I was pretty much told by the doctors it could happen any day because I'm carrying such a big baby. She's huge, like really, really huge. I've already had a scare, which we'll see on the show. She tried to come out at 35 weeks. My body is confused—it thinks she's full term because she's so big. I was huge and so was Eric so it's genetically going to happen.
Article continues below advertisement
OK!: Is there anything you want your fans to know before the season starts?
JJD: I think I'm just really excited for everyone to see the reality of being pregnant. I did not fake anything. Half the season I'm not wearing makeup. I look like a hobo. I'm wearing the most crazy sweatpants and mismatched outfits. I just kept it real. People can make pregnancy look glamorous but in my case it was all about being comfy and keeping it real. I hope a lot of women can watch it and see the reality of it.
Eric & Jessie: Game On premieres March 30 at 10/9c on E!.
What has been your favorite Eric & Jessie moment so far? Tell us in the comments or tweet @OKMagazine.