NEWS
Jessie James Dishes on Pregnancy and How She Told Eric They're About to Be Parents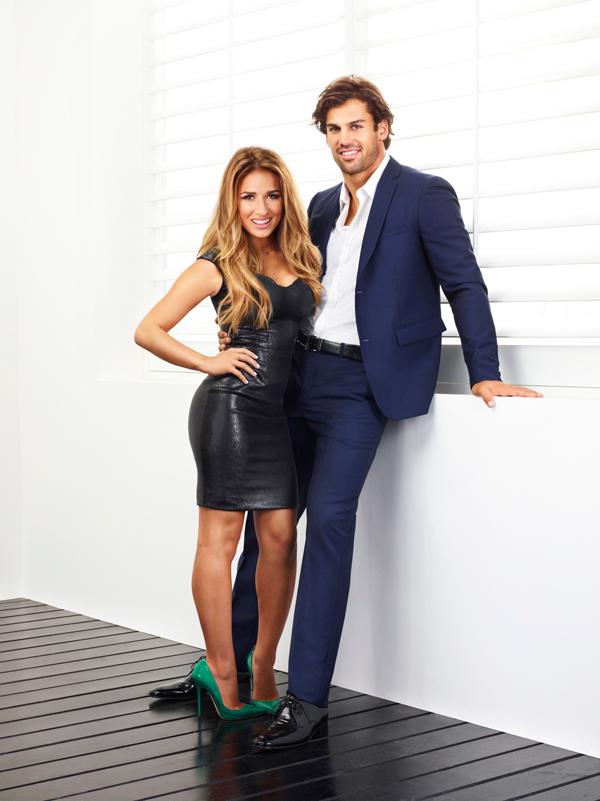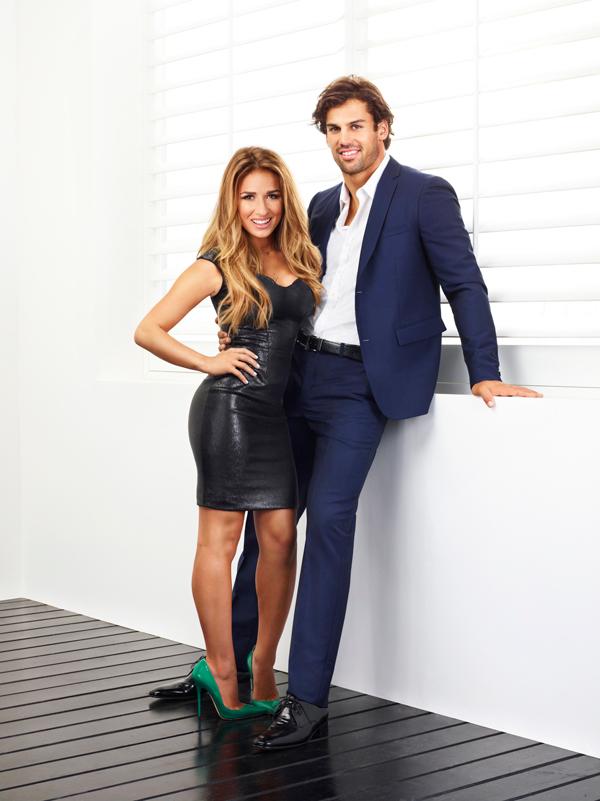 If you're as hooked on Eric Decker and Jessie James' new E! reality show as we are, then you're probably equally as excited that the adorable couple have announced they'll become parents in the new year. Jessie, who recently made a stop in LA to record some new music, chats with OK! about the ups and downs of pregnancy and how she broke the big news to Eric.
Article continues below advertisement
OK!: Following you on Twitter, it sounds like your pregnancy has been pretty rough.
Jessie James: It has been very rough and it's not been easy at all. I feel like I have the flu every day. It has not been easy but I'm trying hard not to complain too much because every time I tell my doctor how sick I've been he says, "Good, that means the baby is really, really healthy." As long as the baby is healthy, I'll suffer. I don't care.
OK! News: Is Elizabeth Berkley Lauren Ready For Baby No. 2?
OK!: How did you share the news with Eric?
JJ: We had just gotten back from doing a press junket in LA so I was technically pregnant during those interviews. I had no idea. Here we are being asking all of these questions about babies and I'm like, "Nah, we're gonna wait." And I get back and I take this test and I'm like, "Well, I'm pregnant!" It's so funny because when I look back on that LA trip I didn't drink. And I'm not a big drinker at all but I'll have a glass of wine and I was just, "Eh, I'm not feelin' it." It must've been a little sign from God to hold off. Whenever I took (the test) Eric and I were cooking in the kitchen and I just had to go to the bathroom and I saw the box with the test on the counter, because I always think I'm pregnant. I took it and it was positive. I ran out and showed it to him and he didn't believe me. So I had to do it again in front of him and then he believed me!
MORE ON:
Eric & Jessie: Game On
Article continues below advertisement
OK!: What's been the most fun moment you've been able to watch of yourselves on screen?
JJ: I think we're probably going to enjoy when they capture more of the wedding stuff. Like the food tasting, I'm really glad they got that because that's stuff you can't ever get back again. That was really fun. It was kind of cool to see our little puppy, she's big now, so it's been kind of fun to watch little things like that I didn't think I'd think about until later on.
OK! News: Stacy Keibler Reveals How She Keeps Her Blonde Strands Sexy
OK!: What have viewers caught on to that surprised you?
JJ: There was one line in particular, well a couple lines actually, but the one I see people quoting me more than anything is when Eric calls me white trash and I say, "Don't talk about white trash, those people are my friends." That's just the way that I talk and I was pretty dead serious. People have been retweeting and quoting me constantly on that line thinking that was so hilarious. I think I just don't realize certain things I say people think are that funny because that's just me.
Catch Eric & Jessie: Game On every Sunday night at 10/9c.
Who is your favorite reality TV couple? Tell us in the comments or tweet @OKMagazine.