NEWS
Jimmy Buffet Tries to Trademark Charlie Sheen's "Tiger Blood" for Margaritaville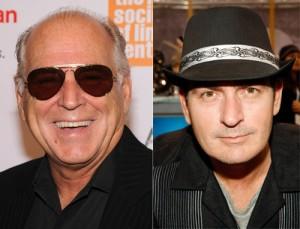 Jimmy Buffett has reportedly filed papers to trademark "Tiger Blood," Charlie Sheen's codename for his fruit juice drink, for Margaritaville Enterprises LLC.
OK! NEWS: CHARLIE SHEEN FOR PRESIDENT — ACTOR TRUMPS SARAH PALIN IN POLITICAL POLL
If Charlie wants to keep his claim on coining the phrase "Tiger Blood" for a beverage he better act fast!
TMZ reports they've obtained documents filed with the United States Patent and Trademark Office in which Maragritaville Enterprises LLC, owned by Jimmy, filed to applications on March 15 to trademark "Tiger Blood."
Article continues below advertisement