NEWS
Joanna & Chip's Work Dispute Behind Closed Doors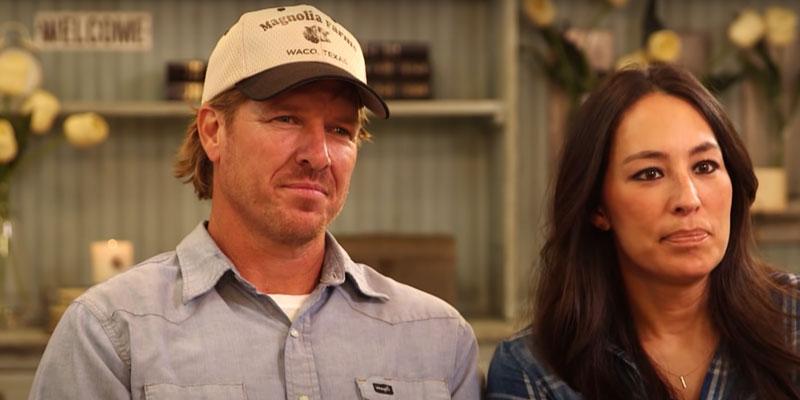 Chip and Joanna Gaines are no longer seeing eye-to-eye when it comes to their future. Earlier this month, fans rejoiced when the dynamic duo announced they're bringing back their beloved show Fixer Upper for their new Magnolia Network. "We knew we needed a break and a moment to catch our breath," they said in a joint statement. "But we also knew we weren't done dreaming about ways to make old things new again."
Article continues below advertisement
But an insider claims that behind closed doors, the mom of five, 42, isn't thrilled about the revival, which will hit the air in 2021. "They've been bickering ever since Chip signed the deal," spills the insider. "He honestly thought Jo would be happy about it, but her reaction was shock followed by dismay. She just wishes he had asked her first. But that's the man Jo married. Chip flies by the seat of his pants."
INSIDE CHIP & JOANNA GAINES' NEW WACO HOTEL!
According to the insider, the main reason the pair decided to wrap up their house-flipping show in 2018 after five seasons was so they could focus on new business ventures, as well as raising their kids (Drake, 15, Ella, 13, Duke, 12, Emmie, 10 and Crew, 2). In fact, the insider claims they were even contemplating having another baby. Chip, 45, "still thinks they can do that and the show plus their other projects, but Jo's not so sure," notes the insider. "He's telling her to just give it a try and delegate the small business stuff to others. When it comes to multitasking, no one does it better than Jo."
CHIP AND JOANNA GAINES CELEBRATE 16 YEARS OF MARRIAGE
On season 21 of Dancing with the Stars, Bindi not only took home the mirrorball trophy – she also gained a pal for life in pro partner Derek Hough. "Derek's one of the A-listers Bindi's chosen to be a godparent," spills the source. "She's also asked her close friend Taylor (Swift)."
"There are no words to describe the amount of lover and light in my heart right now," wrote Bindi on Instagram, saying "I do" to Chandler on March 25. The duo – who had to scrap their big wedding plans amid the global health crisis – lit candles for Bindi's late dad during the intimate ceremony.