NEWS
Jodie Foster Gives Moving (and Possibly Best Speech Ever) at the Golden Globes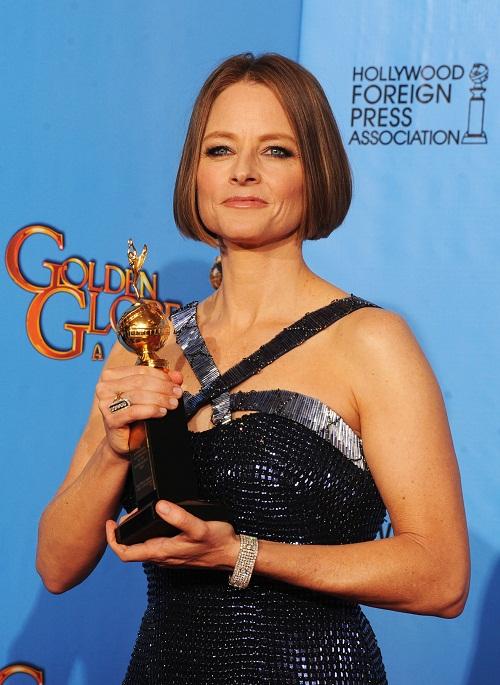 Excuse us while we dry our eyes and try to muster up a post about Jodie Foster's incredible speech for the Cecil B. DeMille Award.
It started out light, with Jodie first shouting defiantly, "I'm 50! I'm 50!" (What?! No way!) and making a joke about having a big announcement to make. "I just have the sudden urge to say something I've never really been able to air in public. A declaration. That I'm a little nervous about but maybe not quite as nervous as my publicist. But I'm just going to put it out there right, loud and proud, I'm going to need your support on this...I am...single."
Article continues below advertisement
RELATED: THE BEST-DRESSED STARS AT THE 2013 GOLDEN GLOBE AWARDS
Not quite the announcement people at home were expecting, but we have a feeling that the friends and colleagues of Jodie's who were in the audience were not surprised by her fakeout, or whatever else she said afterward that was muted by censors (damn the censors!) before she apologized for not using the moment as a "coming out speech." And that's when the speech took on a more serious tone.
"I already did my coming out about 1000 years ago back in the stone age, those very quaint days when a fragile young girl would open up to trusted friends and family and co-workers, and then gradually and proudly to everyone who knew her, to everyone she actually met. But now apparently, I'm told that every celebrity is expected to honor the details of their private life with a press conference, a fragrance and a prime time reality show."