NEWS
Joe Jonas Is Mad About Monochrome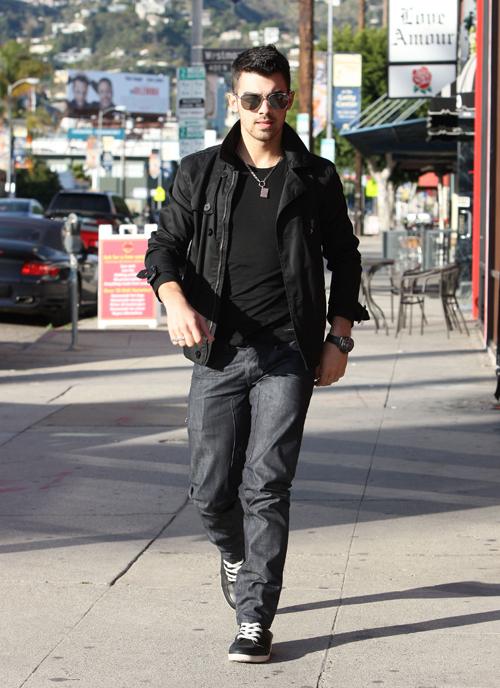 If you can find one color you like, why not stick to it and make every single part of your wardrobe match? That's the style mantra Joe Jonas seemed to be going for in L.A. on Thursday, as he took a stroll dressed head-to-toe in black. It's a good thing he's so darned cute, or we might get a little bummed out just looking at him.
OK! GALLERY: ASHLEY GREENE & JOE JONAS HOLD HANDS IN HOLLYWOOD
Instead of that chastity ring he used to sport, Joe, who is now dating Ashley Greene, is going a bit more rocker with his finger accessories, donning a two-finger metal ring on his right hand.
Article continues below advertisement