NEWS
Exclusive: Wish I Was Here's Joey King On Why Shaving Her Head Was Actually Awesome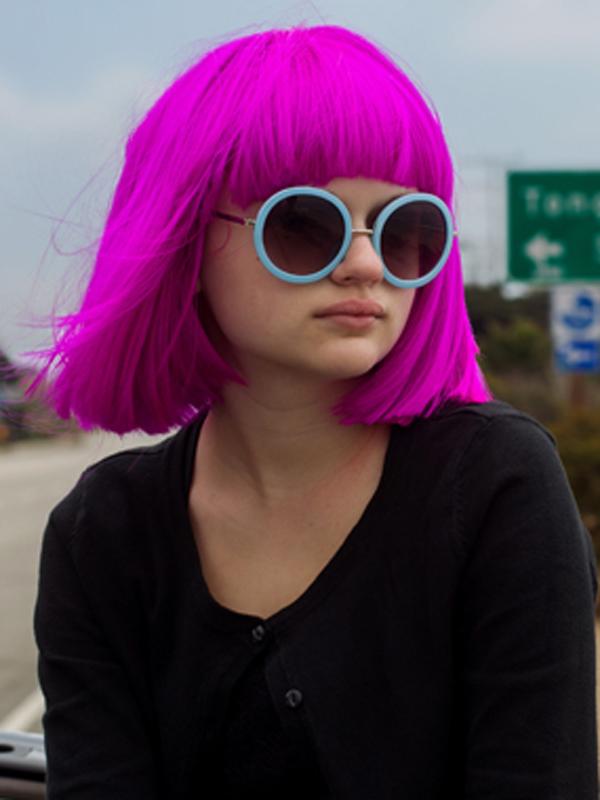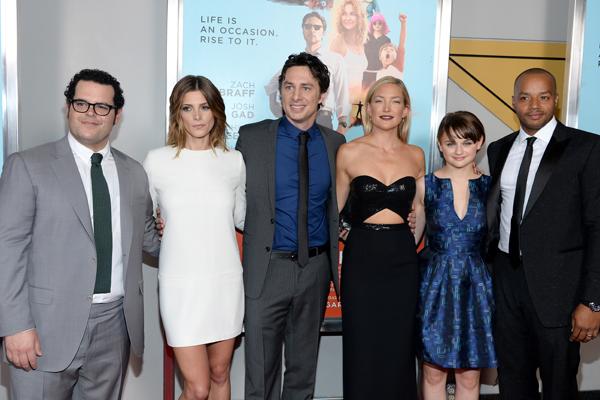 Garden State was everything you could want in a movie—funny, heartfelt, memorable. And Zach Braff went and did it again with his second directorial film, Wish I Was Here, which is also all those things and more. We chatted with the adorable Joey King, who plays Zach's daughter in the film, about chopping off her hair for the role, life on-set with a bunch of A-listers (just look at that cast, above!), and why pretty much everyone who has a crazy family will love this movie. Keep reading:
Article continues below advertisement
OKMagazine.com: You had worked with Zach Braff before in Oz The Great and Powerful, but was it cool working with him as your director, too?
JK: Getting to work with him as a director, actor, writer and producer was incredible. He is so brilliant. I'm a huge fan of Garden State and he's just wearing so many hats at once on Wish I Was Here and he just did it so gracefully.
OK! Exclusive: Andy Serkis Dishes on Dawn of the Planet of the Apes
Article continues below advertisement
OKMagazine.com: You were so young when Garden State came out though!
JK: Well, I was a fan of Garden State not right when it came out, I was a little young but a few years after I'd seen it—I've seen the movie quite a few times, it's one of my favorites–and I think that Zach's just so good at filmmaking, so I'm happy I got to be a part of his comeback to film-making.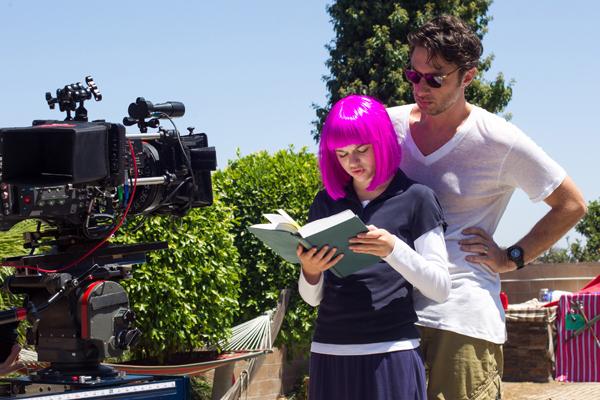 OKMagazine.com: The movie is really about family, but what do you think people will love about it so much?
JK: I think that this movie really shows a family that is going through some family problems but it's so relateable. They handle it in such a way that you understand and you feel for them and it shows you that parents aren't always perfect, they're doing the best they can. It's lighthearted too. It's funny at some moment sand shows you what it's like to live life.
OKMagazine.com: The big kicker for your character is that she shaves off her hair, sort of as a sign of rebellion. Did you shave yours in real life?
Article continues below advertisement
JK: Oh yes I did (laughs). When I read it in the script, I was a little taken back I was like what? Wow, ok and zach was like yeah…would you mind? And I was like, um, no I think, no why not? So when it happened I was really nervous but when it came down to it, I was excited and I felt really good about it afterwards.
OKMagazine.com: How long did it take to grow back?
JK: Oh it's still growing back. And it's been 10 months!
OKMagazine.com: But you got to wear that awesome pink wig though, so it's not all that bad...
JK: So worth it. yeah, honestly. So worth it.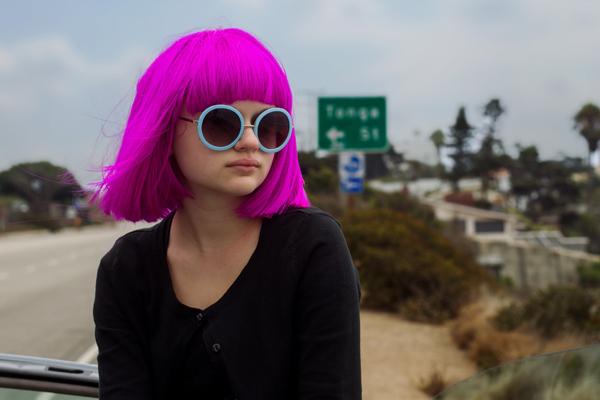 OKMagazine.com: In the movie the Bloom family has a swear jar. Did you have a swear jar on set?
JK: No, we didn't. Not in real life.
OKMagazine.com: Who do you think would've put the most money into it if you had one?
JK: My mom (laughs). My real life mom. No joke, I swear. I had a swear jar on a movie I did a while ago, she put the most money in by far. It's so funny.
Article continues below advertisement
OKMagazine.com: Were you majorly starstruck on this set with people like Kate Hudson and Mandy Patinkin? And with Josh Gad, I would've just sung Frozen songs to him all day.
JK: Yeah, but the thing is Frozen hadn't come out yet (when we filmed). But then when we were promoting, Frozen had already come out and I was like, "OMG, I love Olaf so much" and he's like yeah yeah, thank you. (Laughs).
WATCH: Does Cory Monteith's Mom Keep in Touch With Lea Michele?
Watch the trailer for Wish I Was Here below:
youtube=https://www.youtube.com/watch?v=aCponfeWNOI&w=640&h=360
Wish I Was Here is out in limited release now and hits theaters country-wide next Friday! Are you excited about this film? Which of these stars would make you the most star-struck? Tweet us @OKMagazine.