NEWS
A Brewing Feud With Kim Kardashian Begs The Question: Is Kendall Jenner Hollywood's Biggest Brat?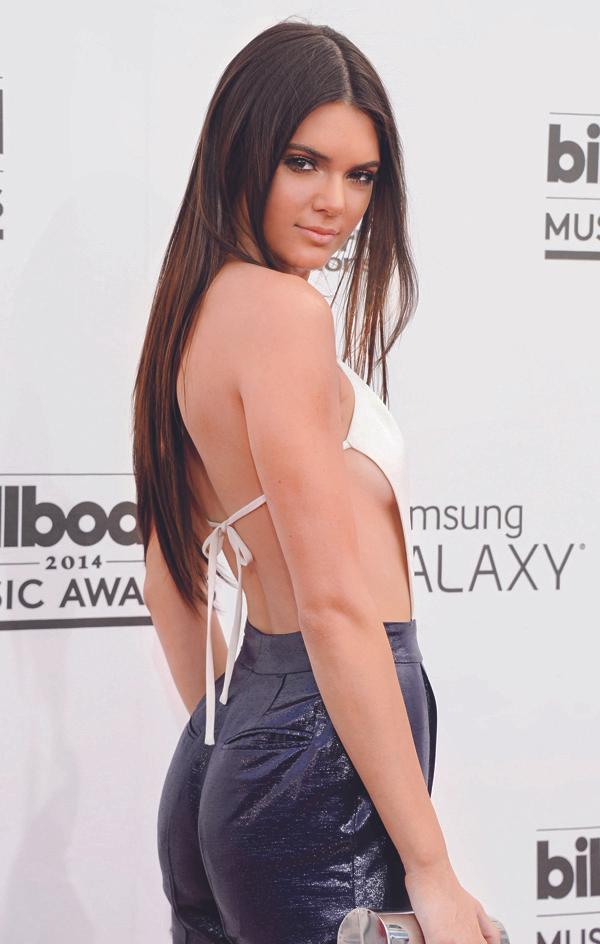 As her modeling career takes off and Kendall Jenner becomes a self-obsessed, ungracious diva, insiders ask: Who's keeping up with her?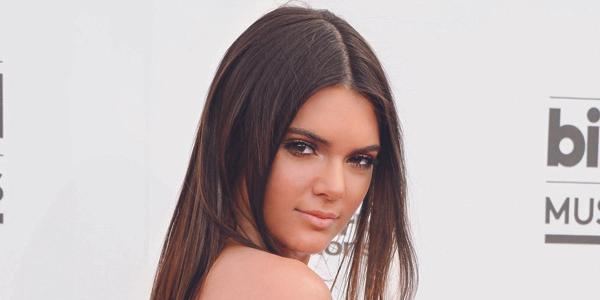 Article continues below advertisement
OK! News: Why Did Kanye West and Kim Kardashian Just Drop $800,000 for North West?
Here was one famous sibling being ushered into Paris' fashion elite; there was the other, flanked by cameras to film yet another cycle of reality TV, her family's main cash cow. The distinction certainly hasn't escaped Kendall, who insiders say has gone to great lengths to prove that she's far surpassed the publicity-worshipping Kardashian clan. "She thinks she's the hottest sister by far," says a source. "Now that she's famous and heavily involved in fashion, she sees herself as better than everyone else."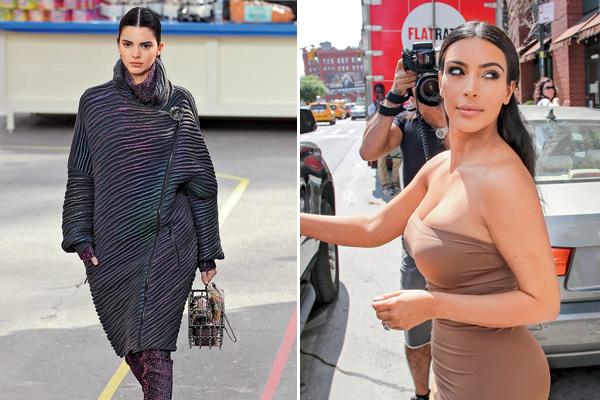 PROBLEM CHILD
Kendall's self-centered behavior started long before her modeling career took off. On a 2013 episode of Keeping Up with the Kardashians, she spent her family's five-star trip to Greece pouting in her suite, crying about how "no one asked me" to go four-wheeling, and then proceeded to throw the camera crew out, yelling, "Go away! I'm not filming this. I'm not, like, happy at all."
OK! News: Couples Feud Alert! Why Beyonce And Jay Z Are Keeping Their Distance From Kim and Kanye
Article continues below advertisement
In a June episode, Kendall lobbed vulgar comments at her mom, Kris Jenner, whose only offense was dancing to the music at a SoulCycle class.
"Do you always have to be the center of attention? It's so annoying," Kendall yelled, adding, "Eww, Mom, you're so embarrassing, you need to act your age. Desperate f***ing whore!" The same episode saw Kendall leaving Kris to deal with her Great Dane Blu's lack of house training, showing no sympathy when her mom trudged barefoot through the dog's mess. She has become such an egomaniac that she's now demanding twice as much as her sisters to film the show.
PHOTOS: Exclusive! See The First Pics of Jenelle Evans' New Son, Kaiser Orion Griffith
SISTER RIVALRY
Kendall has been dead set on establishing herself as the most legitimate and in-demand member of her family, and her first order of business has been proving she has what it takes to de-throne Kim. Before Kendall had even decided whether to pursue modeling, Kim flew Kendall to New York to network with industry contacts. But instead of a thank you, Kendall addressed the KUWTK cameras with a smug message for her wannabe-model sister. "Kim originally wanted to do runway modeling, but ended up being too short for it," Kendall said, taking obvious pleasure in Kim's, er, short-comings. She then added, "I think she's taking her fantasy out on me."
Article continues below advertisement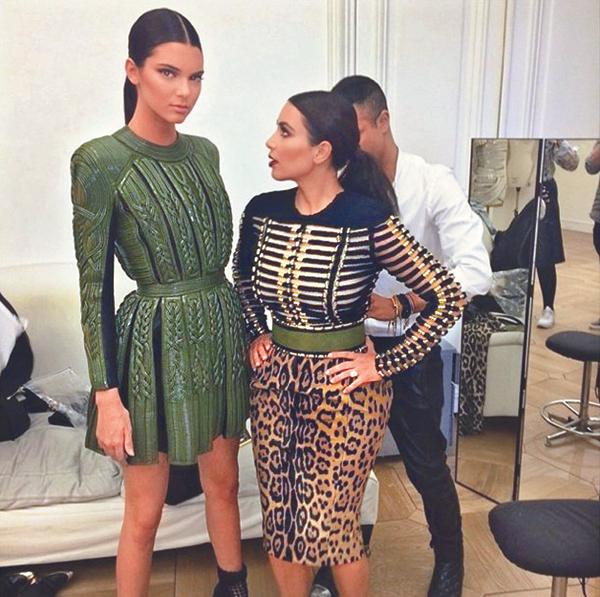 Kendall's less-than-gracious behavior toward Kim reached a boiling point at the 2014 Met Gala in May. Kendall, who dazzled in a strapless peach-colored mermaid gown, had reportedly made it her personal goal to outshine her sister, who was still struggling to shed her baby weight from her pregnancy with 1-year-old North. "Kendall knew that Kim was feeling really insecure about her weight," says an insider, "but it didn't matter. All she cared about was looking better than Kim."
Article continues below advertisement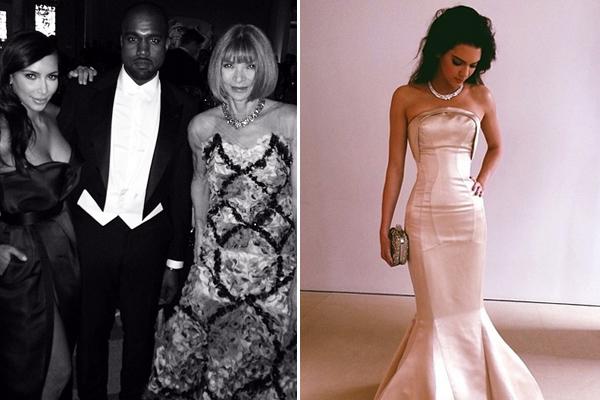 Meanwhile, Kendall—who was featured in a fashion spread in the June/July issue of French Vogue—has been flaunting the fact that it's taken virtually no effort to be recognized by the industry players Kim still clamors to impress. "Kendall totally rubbed it in Kim's face that she and Anna are, like, 'total besties' after she sat next to her at London Fashion Week," says a source. It's like Kendall gets a little thrill every time she puts down Kim. She's told Kim she's a 'total joke'."
QUEEN KENDALL
While the famously close-knit Kardashians are big on residence-sharing (Rob moves in with Khloé! Kim moves back in with her mom! Khloé moves in with Rob!), insiders say it was no surprise when Kendall insisted on ditching the family and moving into a $1.4 million condo in L.A. "The minute Kendall turned 18, she was off and in her own little land," the source says.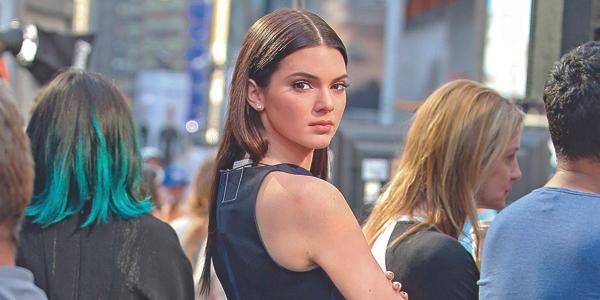 "In her head, she thinks of herself as this grown-up, sophisticated woman, but in reality she can't even take care of a dog, let alone a household."
Article continues below advertisement
And while Kris was opposed to the move, sources say Kendall has little regard for what her family thinks. Her increasingly out-of-control behavior, from a night spent downing straight vodka at a sex-themed 21-and-over club last fall, to April's Coachella festival, where she was wearing next to nothing and sucking on tequila-infused ice pops, is hardly being monitored, especially now that she's on her own. "She's one serious piece of work — and everyone's fed up with it," says a source. "If she keeps getting so much attention, she's only going to get worse."