NEWS
'John Carter' Star Taylor Kitsch Doesn't Like Being Called a Heartthrob: "It Makes You Feel Weird!"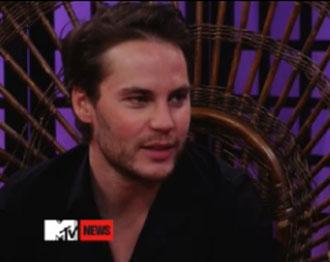 Now some of you might say, 'John Carter? I love Taylor Kitsch in Friday Night Lights!' But guess what? Soon, all you FNL fans will face a lot more competition once that Disney movie, and his rock hard body in a loincloth, hits theaters on March 9.
Believe it or not, Taylor hates being considered a heartthrob and feels very uncomfortable when anyone brings it up!
OK! GALLERY: TAYLOR KITSCH LOOKS DASHION AT THE UK PREMIERE OF JOHN CARTER IN LONDON
Article continues below advertisement
"It gets old," Taylor tells MTV of "being objectified." "It makes you feel weird, like right now, you get awkward." "Hopefully it just doesn't turn into validation of self," he adds. "It is what it is, its flattering, but at the end of the day, I only have like 6,200 mirrors in my house," he jokes. Something that Taylor will not joke about though is his memories of playing Tim Riggins on Friday Night Lights, which is rumored to be becoming a film pretty soon. So is Taylor on board to play Tim on the big screen? You betcha!OK! NEWS: JOHN CARTER STAR TAYLOR KITSCH EMBRACED THE LOINCLOTH: "I HOPE A LOOK DECENT IN IT!" "First of all, it would be very hard to say no to Peter Berg," Taylor admits. "Secondly, I love that guy Tim Riggins, and he is truly a huge reason why I'm here, but I love the way we left him, I truly do. I'd love to read this script that we have just floating around."
Ah! Please read it Taylor, and please grow your hair out again so you can reprise Riggins.
Get More: Movie Trailers, Movies Blog