NEWS
Unfair! Actor John Leguizamo To Boycott Emmys Over Lack Of Latinx Representation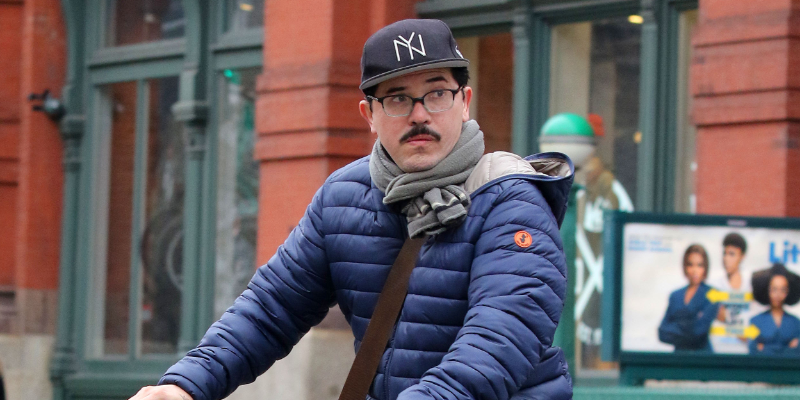 Actor John Leguizamo revealed that he will boycott the Emmy Awards this year, as he feels that Latinx stars are misrepresented.
"I'm boycotting. If you don't have Latin people, there's no reason for me to see it. What's the point?" he said in an interview with Yahoo Entertainment.
Cultural representation in award ceremonies has been a hot topic over the last few years, with many calling on the Emmys and Academy Awards to change.
Article continues below advertisement
JOHN LEGUIZAMO'S STARTER MARRIAGE WAS A BLESSING
Leguizamo added: "It's unbelievable that our stories aren't being told and there's one reason for that. Executives don't see us, don't get us — don't care about us."
There are no nominations for Latinx shows or actors in any of the major categories. "We're less than one percent of the stories being told by Hollywood streamers and networks, that's cultural apartheid," the Critical Thinking director added.
Article continues below advertisement
"As an organization which is open for membership to all individuals working in the television industry, the Television Academy fervently agrees that there is still much work to be done across our industry in regards to representation," the academy said in a statement to The Times.
However, the Academy was fast to say that Latinx representation has increased over the past 10 years.
EMMY AWARDS AFTER PARTIES — WHERE DID THE STARS END UP AFTER TV'S BIGGEST NIGHT?
"We feel it is a very positive sign that over the past decade the well-deserved recognition of performers of color has increased from 1 in 10 to 1 in 3 nominees across all performer categories," the statement continued. "Clearly that increase in representation has not been equal for all groups, and clearly there is still more to do to improve both gender and racial representation across all categories."