NEWS
John Mayer Exercises His Right to Wear Lady Shades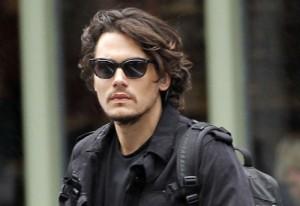 We absolutely love John Mayer's cat-eyed sunglasses. In fact, we have a pair just like those. John upped his manly ante despite the feminine shades by showing off some newly-sprouted facial hair as he walked around NYC after a trip to the gym. We're sure he's very secure in his masculinity, but really, those are girly glasses.
OK! GALLERY: TURN THAT FROWN UPSIDE DOWN, JOHN MAYER!
Lately every time we see John strolling around, he's got a glum look on his face, like he just found out someone destroyed his favorite guitar.
Article continues below advertisement