NEWS
Giada De Laurentiis Denies John Mayer Hookup Reports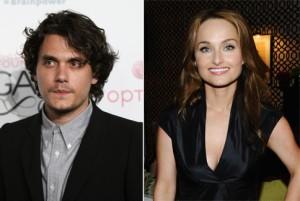 Beloved Everyday Italian host Giada De Laurentiis is slamming a report that claims she and singer John Mayer had an affair.
"It is a shame a media outlet such as Star needs to rely on disgraceful lies and hide behind false anonymous 'sources' in order to entertain their readers," a rep for De Laurentiis said on her website.
OK! GALLERY: JOHN MAYER CHECKS OUT CHINATOWN ON HIS OWN
Today a report surfaced that the Food Network star was seen getting close to the crooner the Standard Hotel in NYC last month.
Article continues below advertisement
The report went as far as to say that Giada and John "looked like two people who were going to go home together."
"Contrary to the claims of an anonymous 'source,' at no time did Giada step foot in the Gansevoort Hotel. Giada indeed met John Mayer briefly at a charity event in 2007 but has not seen him since. To be clear, they are not friends and cannot even go so far as to call John Mayer an acquaintance," her rep added.
OK! NEWS: GIADA ON RACHEL RAY — NO FUED HERE!
Giada also took to her Twitter account to shoot down the rumor.
"I'm heartbroken this morning to find out how MALICIOUS the tabloids can be...I've been linked to John Mayer in NY last Month," she Tweeted. "I haven't seen him since 2007!!!!
Giada has a two-year-old daughter with husband and Anthropologie designer Todd Thompson.