NEWS
John Mayer Won't Sing His Old Hits Anymore. Would You Still See Him? Take Our Poll!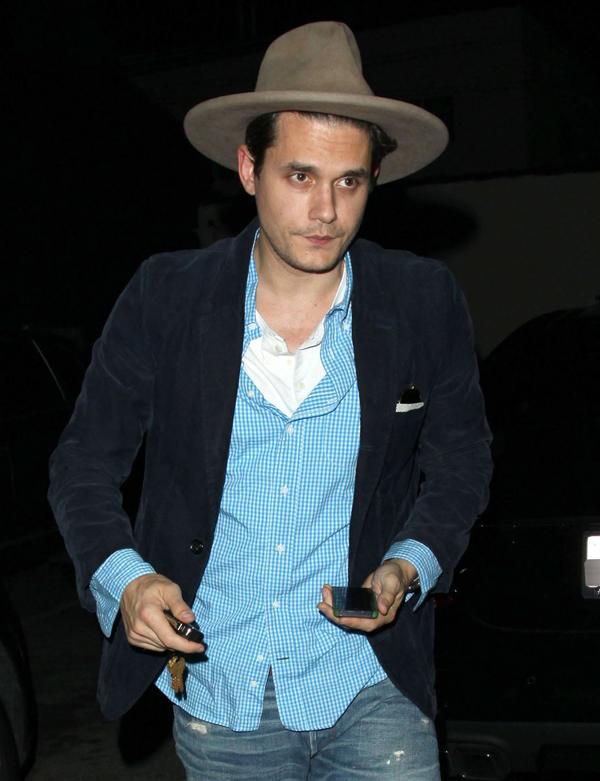 John Mayer recently said that if you're expecting to hear the hits from his first album—say, "Why Georgia"—when you see him in concert, you may be disappointed.
It turns out he's not being some rocker diva about playing the same old songs. He literally can't sing them anymore. He spent late 2012 recovering from throat surgery—his surgeon, Dr. Steven Zeitels, has saved the vocal cords of Adele and Steven Tyler—and now says that he can't reach the high notes of his first album.
Article continues below advertisement
OK! News: Read Katy Perry's praise for her boyfriend John Mayer after she sets a major record!
Speaking of his newer albums, John says, "Born & Raised and Paradise stem from this ability to not sing higher. It's making records very personal for it." Poor John! In the interview with Time, he promises that his voice will recover eventually to get those tones back.
polldaddy poll=7359199
Why do you think so many stars have vocal problems? Do you like John's newer music? Would you be disappointed at a concert of all new stuff? Tell us in the comments below or tweet us @OKMagazine.