NEWS
Jon Is "Definitely Open" to Starring With Kate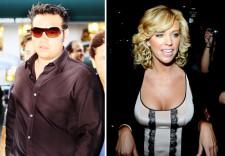 Jon & Kate Plus 8 part 2? Looks like Jon wants some Tender Loving Care. The father is "definitely open" to co-starring with ex-wife Kate Gosselin on a new TV project, TMZ reports. But there is one catch.
One week Jon is in the process of suing his ex wife, and the next he wants to co-star with her again.
"Under the right circumstances" Jon would do a show with Kate, his lawyer, former assistant U.S. Attorney Anthony F. List, told TMZ.
Article continues below advertisement
OK! NEWS: JON BRINGING KATE TO COURT
The one condition: "the contract would have to be tighter."
Jon has a history with the network, which cleaned him out in court for not abiding by the rules of his contract.
OK! EXCLUSIVE: KATE'S BIG DANCING DILEMMA
Jon's lawyer did not elaborate on what type of show his client would like to do, but told TMZ having Jon and Kate around the kids more would be a definite plus.
List also said Jon would "love to settle" the latest legal dispute he started.
Last week Jon's lawyer told TMZ he was going to take Kate to court because he felt her involvement with Dancing With the Stars is "damaging his kids," and he wants to fight for primary custody as well as spousal support.
Maybe the new TV project will help mediate their legal woes!