NEWS
Jon Gosselin Bringing Kate to Court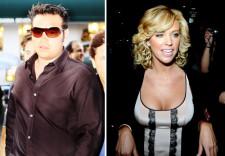 Looks like a custody battle may be in Jon and Kate Gosselin's near future, as Jon is allegedly putting his foot down when it comes to his plus eight brood. According to TMZ, John feels Kate's involvement with Dancing With the Stars is "damaging his kids," and he wants to fight for primary custody.
Jon is also going to court for spousal support from his ex, TMZ reports.
OK! NEWS: DWTS DRAMA — KATE GOSSELIN: WE WEREN'T COMMUNICATING
Article continues below advertisement
Anthony F. List, Jon's new lawyer and former U.S. Attorney, told TMZ the father of eight is going to court to ask for primary physical custody.
His lawyer allegedly called Kate, "an absentee mom" and uses DWTS as proof that Kate does not spend "quality time with the eight kids."
List also feels his client is paying too much child support, claiming "$20,000 a month is ridiculous."
While primary custody is the first priority, Jon's lawyer is also considering asking the judge to reverse the child support obligation — making Kate pay Jon.
OK! NEWS: JON GOSSELIN IS "HAPPY" FOR EX-WIFE KATE
Looks like Jon had a change of heart from when Kate first signed on to the DWTS cast.
Early last month his rep told Radar Online, "He is happy for Kate and supportive of her joining the season of DWTS."