NEWS
Jon Gosselin: I'm Too Famous to Get a Job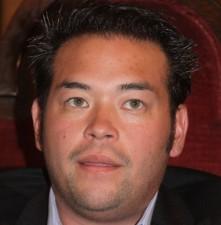 Jon Gosselin, who is suing the network who made him famous, claims that he is too well-known to get a normal job, RadarOnline.com reveals.
In a signed affadavit filed in his $5 million suit against TLC (which is suing him for breach of contract), Jon outlines the crux of his problem.
"Now, I find myself unemployed. And without the ability to secure non entertainment- related engagements because of the enormous media interest, cameras, reporters and public interest, it's impossible to carry on normal daily activities, let alone find, secure and maintain a job with an employer who is willing to be exposed to the daily media intrusions that has impeded by life."
Article continues below advertisement
He also claims that TLC staged scenes for Jon & Kate Plus 8, a reality show following the everyday challenges for the couple and their eight children.
"Plaintiff through its representatives and agents organize activities for me and my children, rehearsed and staged scenes, directed our actions and suggested dialogue, words, responses and conduct," he wrote in the affidavit.
Meanwhile, Jon, 32, alleges that TLC preferred his estranged wife Kate Gosselin, 34, to him!
He notes that TLC enforced the employment terms "strictly and harshly towards me, while leniently, if at all, applying them towards my wife. The Plaintiff has promoted and even facilitated opportunities and appearances for my wife, yet attempts to restrain and enjoin me from making a living for my family."