NEWS
Jon Gosselin's Lawyer: Kate Major is Cashing In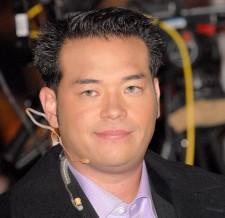 Let the mudslinging begin! Jon Gosselin doesn't seem to be too worried about Kate Major's breach of contract case against him. In fact, his attorney dismisses her threats of a lawsuit as nonsense, reports RadarOnline.com.
"Kate knows Jon Gosselin is like Obama's stimulus package," Jon's lawyer, Mark Heller, told the Web site on Thursday. "Every time she needs money, she cashes in on the few days she knew Jon Gosselin."
Article continues below advertisement
Kate 2.0, who signed a secret agreement with Jon this summer, is suing the octodad for breach of contract, fraud and loss of earnings. She alleges he failed to deliver on his promises of a personal assistant job and wage.
Heller says the handwritten note has no legal value. "It holds as much water as a six-inch pail with a nine-inch hole," he says. "It will not serve for the basis of any litigation.
"Anybody who would seek to file a lawsuit based on that document would be sanctioned. Her lawyer was very cautious in his language when he said 'possible' breach of contract lawsuit. Clearly he has no options concerning that matter."
RadarOnline.com claims that Kate and Jon spent a weekend in a hotel where they drew up the contract.
Kate had just resigned from her position as an tabloid reporter and, says a source, "Jon told her he would match the salary she was making at the magazine if she came to work for him as his personal employee."
Kate's take on the proceedings? "like i said the truth always prevails..." she Tweeted last night, "and you cant hurt people without it coming back to haunt you- karma!"