NEWS
Kate Major Threatens Ex-Fling Jon Gosselin with Legal Action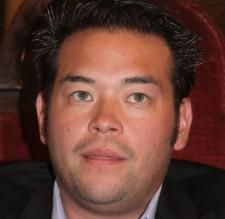 Another day, another lawsuit for beleaguered reality star Jon Gosselin. The latest to get legal on the octodad? His former fling Kate Major.
RadarOnline.com reports that the former tabloid hack, Kate, 26, has retained an attorney and is planning to sue Jon for breach of contract.
Her attorney, Ben Pietra, tells the Web site: "Kate called me and has retained my services regarding a possible breach of contract between herself and Jon Gosselin.
Article continues below advertisement
"We are keeping our legal options open, but if a breach of contract has occurred, we will be moving forward with a lawsuit."
It emerged yesterday that Jon, 32, and Kate Major this summer in which the reporter agreed to work for him as his personal assistant. She also promised not to discuss their relationship.
Meanwhile, Jon is embroiled in legal troubles of his own: He is fighting a breach of contact suit from his former bosses at TLC, who he counter-sued, claiming the firm sabotaged his business opportunities.
A source tells RadarOnline.com that Kate had resigned from her position on a weekly magazine but, "Jon told her he would match the salary she was making at the magazine if she came to work for him as his personal employee."
Kate took to Twitter last night to vent, "It's REALLY hard to be strong once promises are broken> then comes the public humiliation," she Tweeted, "BTW i didn't want or deserve this!"
Hell hath no fury like Jon Gosselin's ex-girlfriends scorned.