NEWS
Joseph Gordon-Levitt Gets a 'Premium Rush' After 'Inception'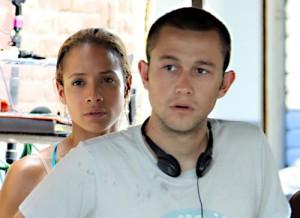 Hot off the heels of Inception, Joseph Gordon-Levitt is back in action on the set of his new movie Premium Rush. The up-and-coming young, talented actor filmed scenes for his new flick Thursday in NYC with co-star Dania Ramirez. Looks like the action film, which is set in the Big Apple, is still in the early stages of production. Can't wait to see it evolve!
Premium Rush is an action flick about a bike messenger who picks up a package at Columbia University and subsequently catches the attention of a dirty cop.
MORE ON:
OK Galleries & Photos
Article continues below advertisement
With Joseph's string of successful films — 500 Days of Summer and Inception — we bet Premium Rush will be a hit. He is certainly climbing his way to the top!