NEWS
Fans SLAM Duggars For Celebrating Disgraced Josh's 30th Birthday As A Family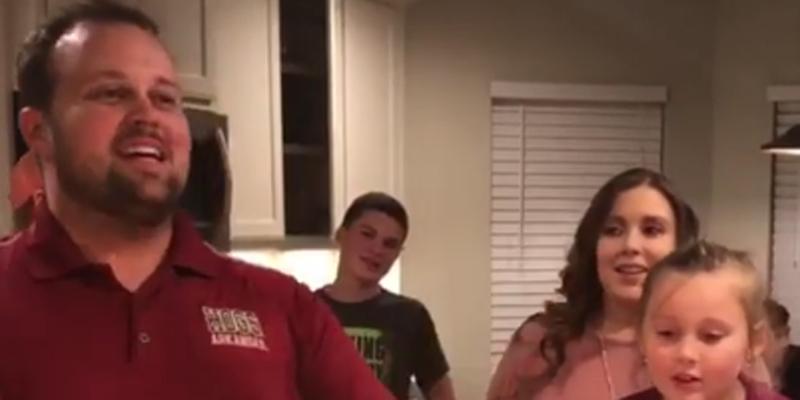 The Duggar family may have forgiven Josh Duggar for his past indiscretions, but many Duggar fans have not.
The Duggar fan base was sent into a tizzy over the weekend, after Josh's wife, Anna, shared a video of the family celebrating the disgraced reality star's 30th birthday.
"Happy Birthday Josh! I'm so thankful for the 30 years of life God has given you - I love you," Anna captioned the Instagram post, showing Josh's nearly entire family in attendance, including his molestation victims and sisters, Jessa and Jill.
Article continues below advertisement
The post immediately outraged fans, as it was just two years ago that Josh entered into a sex rehab facility after it was revealed that he molested five girls (four of which were his sisters) as a teen.
"Why would you want to see a child molestor sic interact with his victims?," a follower commented.
"This is disgusting, nobody wants to see your cheating child molester husband who's holding his baby's toes only cm from that flame. You should probably delete this post…," another wrote.
A third Instagram user added: "He made sick horrific decisions that SHOULD appall us."
Other Duggar followers simply directed their comments directly at Josh.
"Ew the molester," one wrote. Another added, "Happy birthday child molester."
What do you think about the fan comments? Sound off in the comments section!