NEWS
Josh Hutcherson Reveals Jennifer Lawrence Gave Him Concussion on 'Hunger Games' Set!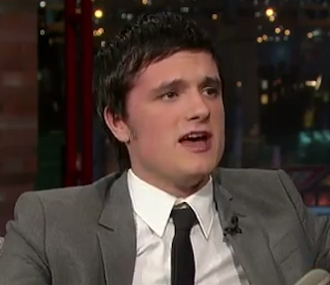 As the nation awaits opening weekend of the highly anticipated movie, The Hunger Games, Josh Hutcherson sat down last night to dish with David Letterman and revealed his co-star actually gave him a concussion!
In case you're wondering, the cameras weren't even rolling at the time.
OK! NEWS: HUNGER GAMES ALREADY BREAKING RECORDS WITH TICKET PRE-SALES
Josh mentioned that he and Jennifer Lawrence were killing time on set and then all of the sudden, bam! He was down for the count.
Article continues below advertisement
"We were just goofing around, and like doing some shadow boxing for fun...as one days. She throws this beautiful kick but it landed right on my temple and literally knocked me to the ground and I was down."
OK! NEWS: KRISTEN BELL DESPERATELY WANTS TO STAR IN NEXT HUNGER GAMES MOVIE
At the time, he didn't realize it was a real concussion mainly because he downplayed it to continue filming scenes. He recalled, "The next day somebody asked me for my address and I started telling them my address from when I was nine years old. That's when I was like, 'This is not right.'"
Of course, Jennifer felt horrible about it and Josh held an ice pack on his head in one hand and used the other hand to rub her back and tell her it was okay.
Check out the clip below!