NEWS
Jude Law's Ex- Wife Releasing Autobiography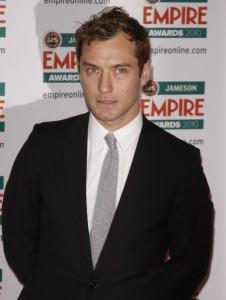 Sadie Frost, Jude Law's ex-wife, is releasing an autobiography next month detailing the chronicles of her marriage to the actor and her troubles with post-natal depression, according to new reports.
The tell-all entitled Crazy Days will document Sadie's life married to a man in the spotlight and how she was driven to check into a mental institution from all of the pressure, E! Online reports.
Article continues below advertisement
"Jude tried to understand, but the more we had to socialize at grand dinner parties in Hollywood, the more I felt my self-esteem slipping away," Sadie, 45, writes in her book.
The mom of three explains that her depression played a major role in the demise of her marriage.
ARE JUDE LAW AND SIENNA MILLER ABOUT TO FINALLY GET MARRIED?
"Soon I admitted defeat and went to see a doctor, who diagnosed PND and put me back on medication. The more I worried about my condition, the more self-obsessed I became and the less attention I gave to Jude."
Jude did not want intimate details of his relationship or his children published , but the he and Sadie recently reached a settlement in court.
Jude, who has now been linked to actress Sienna Miller, and Sadie were married for six years and have three children together.