NEWS
Julia Louis-Dreyfus Is Naked on the Cover of Rolling Stone!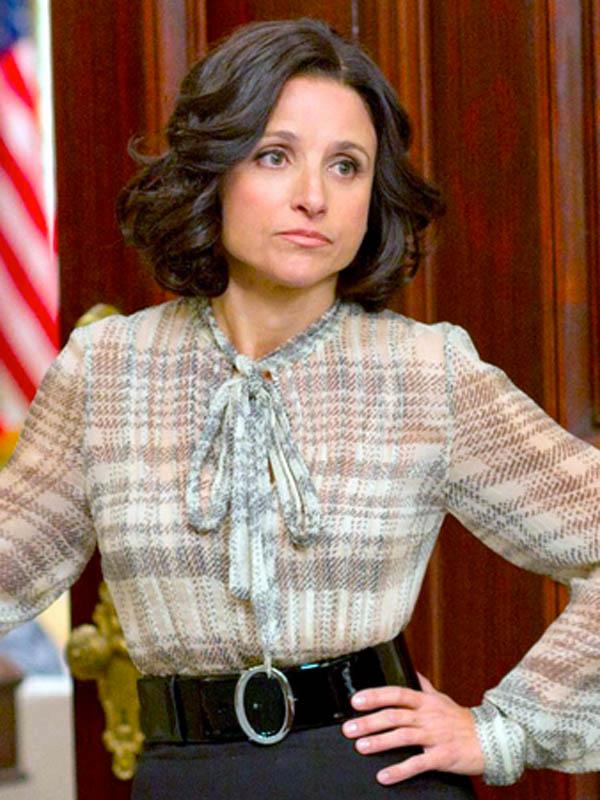 Get it, girl. Comedy queen Julia Louis-Dreyfus is on the newest cover of Rolling Stone, and she is stark naked in the photo. That is one way to let people know that Veep is back for its third season!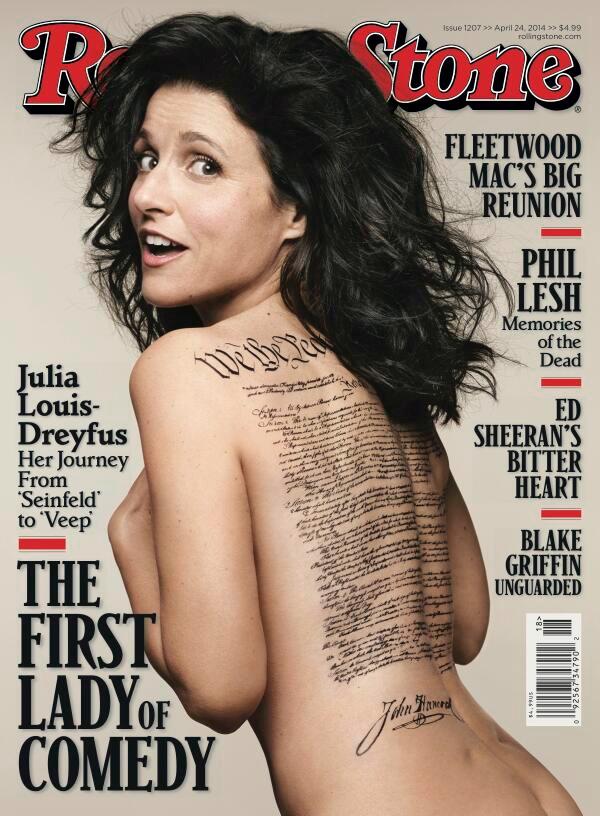 Louis-Dreyfus debuted the daring image on her Instagram and Twitter accounts. "I think I'm about to get some more Twitter followers..." she said before revealing the cover. She then followed that one up with an excuse for the saucy pic: "In my defense, 'I was in a drunken stupor' #crackexcuse" In the pic, she has the Constitution printed on her back, next to a coverline calling her the first lady of comedy.
Article continues below advertisement
PHOTOS: Here are all the A-list celebs who have appeared in your favorite sports movies!
At age 53, her body looks slamming. In the article, she discusses her amazing career, from Saturday Night Live to Seinfeld to Veep. She says she delights in the vicious swear words that make up the Veep vernacular. "That was not part of the curriculum in high school, and the fact that it is now a part of the curriculum of my life is a pleasure, which is the understatement of the universe."
What do you think of Julia Louis-Drefyus' newest magazine cover? Do you think it's a cool picture? Do you watch Veep? Tell us in the comments below or tweet us @OKMagazine.