NEWS
Julianne Hough On Her Tortured Childhood: I Was Abused Mentally, Physically, Everything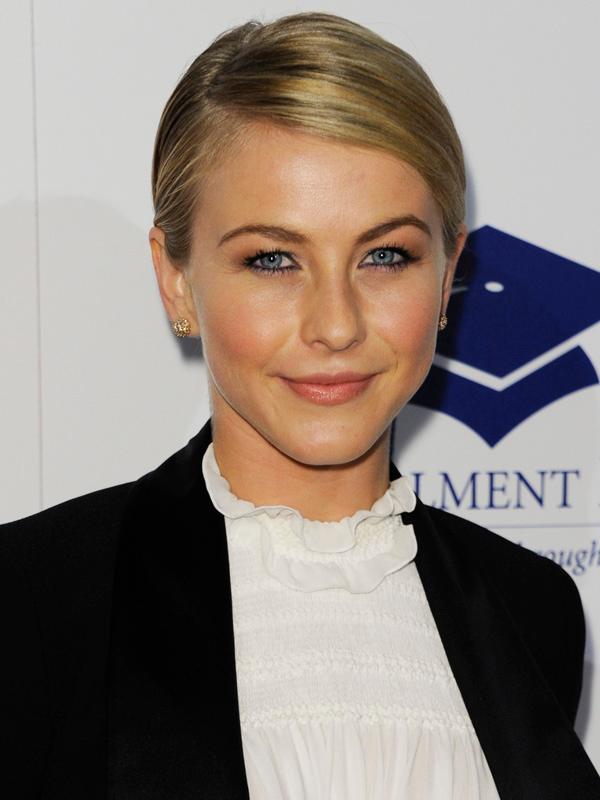 Article continues below advertisement
"I was a tormented little kid who had to put on this sexy facade because that was my job and my life. But my heart was the same, and I was this innocent little girl. I wanted so much love.
"While I was in London, I was abused mentally, physically, everything."
OK! GALLERY: JULIANNE HOUGH AND TOM CRUISE CELEBRATE ROCK OF AGES AT LONDON PREMIERE
Julianne said that things got worse "when I started hitting puberty, when I started becoming a woman and stopped being a little girl."
"I was told if I ever went back to the United States, three things were going to happen," the Rock of Ages star recalled.
"One: I was going to amount to nothing. Two: I was going to work at Whataburger. And three: I was going to end up a slut. So it was like, I can't go back, I have to be this person."
Heartbreakingly, Julianne says that she didn't tell her parents because she didn't "want to be a burden."
Article continues below advertisement
OK! GALLERY: JULIANNE HOUGH AND JOSH DUHAMEL FILM 'SAFE HAVEN' AT KURE BEACH IN N.C.
"I didn't talk unless I was spoken to. I would look over to see if it was okay if I answered. I was perfect - perfect to a fault."
But the turning point came when she was 15 and saw one of her idols perform about being yourself and being free.
"I was like, f**k that. I know who I am, and I don't want to be this person who I am becoming," she said. "I left two days later and never went back."
"I don't want pity. To me it's more about being that voice for people who don't necessarily have a voice."
Although the 24-year-old didn't go into specific details about her ordeal she has worked hard to move on from it.
"I'm a very forgiving person, and I don't want to hurt anybody. What's past is past," she added.
Julianne plays a survivor of domestic abuse in upcoming movie Safe Haven co-starring Josh Duhamel.