NEWS
Julianne Hough: "I Was Too Sexy for a 7-Year Old"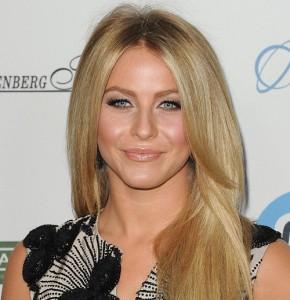 Julianne Hough is slowly attempting the transition from small screen ballroom expert on Dancing with the Stars to A-list actress in Hollywood blockbusters. Julianne's most recent project is the Footloose remake where she plays the rebellious and provocative preacher's daughter, Ariel. As Julianne told reporters during Footloose press day in Beverly Hills on Sunday, she can relate to her character's struggle between protective parents and a drive to dance.
Article continues below advertisement
OK! NEWS: JULIANNE HOUGH ON CHAZ BONO 'DANCING WITH THE STARS' CONTROVERSY: "IT'S A NEW AGE"
When asked if she had ever experienced any backlash from her parents when she started dancing, Julianne replied: "Mine were supportive of everything that I wanted to do even when I was too sexy for a 7-year old," Julianne told OK!, laughing.
"They supported it but some of the costumes my dad was like, 'Do you have to show your stomach?' And I am like, 'Dad, it's just dancing!' "
Article continues below advertisement
"I think that there's obviously certain views that I think are accurate, you should want to protect your kids because it does lead to certain things. But at the same time certain people have to make decisions and maybe they're bad ones like 'I probably shouldn't have done that' or 'I probably don't want to do that again but I probably needed to do that to learn from that and grow from that.' "
The starlet added that all kids really need are those guidelines, good communication with their parents and they'll be fine.
Catch Julianne in Footloose in theaters starting October 14!
By Sadie Gennis with reporting by Gena Oppenheim