NEWS
This Just in—Amanda Bynes Might Be Getting Her Own Record Deal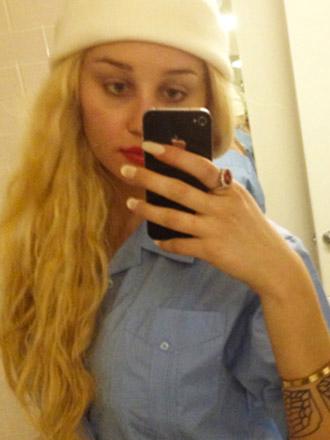 Amanda Bynes has had ambitions of becoming a hip hop star, and now, according to RadarOnline.com, those dreams are coming true.
Photos: Child Stars React to the Amanda Bynes News
Radar secured an exclusive interview with Daniel Herman of Chinga Chang Records, who said that Amanda has been offered a record deal by their label. Daniel also said that Amanda wants to do a mix of hip hop and pop on her debut album, making Chinga Chang the perfect choice since that's their speciality. Soooo, basically what he's saying is that Amanda wants to be the next Drake. Can't wait to see those two hang out at Grammys 2014.
Article continues below advertisement
OK! News: Snooki Thinks Amanda Bynes Needs a Reality Show
What do you think of this new? Could this record have the ability to be as good as Paris Hilton's "Stars Are Blind"? We all know that song is fantastic. Or is this just a terrible idea and comparable to songs Tan Mom, Octomom or other reality TV trainwrecks? Tell us below or on Twitter @OKMagazine!